Beycome Reviews: Are They Really Worth the Savings?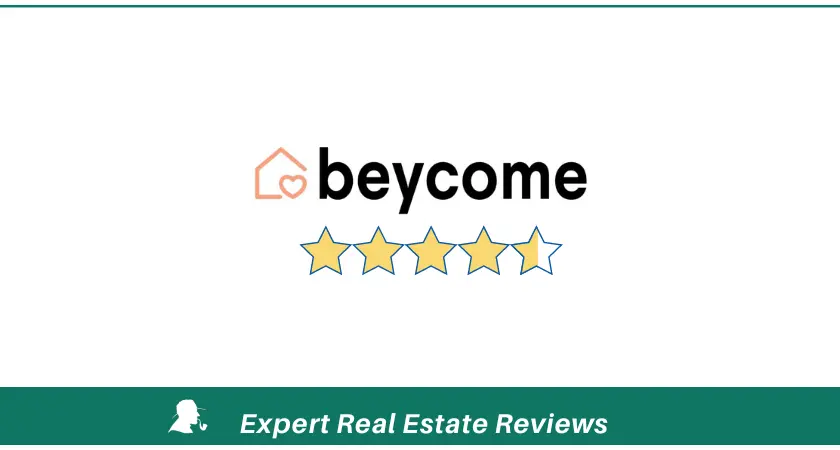 Beycome is a real estate company that helps you sell your home without a real estate agent. With their $99 Flat Fee MLS package, you can list your home on the MLS and save on agent commissions.
Beycome's technology lets you list your house on the MLS online. However, it's important to note that they manage other crucial tasks offline.
With other For Sale By Owner companies like Houzeo, you can get better services while saving top dollar on the listing agent's commission. Houzeo's tech-forward platform makes listing your property a breeze!
Key Takeaways
Pros: Beycome provides barebones MLS listing for just $99.
Cons: Their DIY approach may not be suitable for first-time home sellers.
Our Take: We recommend Houzeo over Beycome. Houzeo offers excellent services, cutting-edge technology, and exceptional customer service while also offering significant commission savings.
So, let's delve into Beycome reviews and their pros and cons to see if they are the best choice for you.
What is Beycome?
Beycome is a Flat Fee MLS service that allows you to list your property For Sale by Owner. It also offers an online platform for home buyers to search for properties.
Beycome offers cost-effective real estate transactions. They focus on simplifying the process by eliminating real estate agents.
How Does Beycome Work?
Sellers need to fill in the property details, select the services, and make the payment. On the other hand, buyers can simply create an account and start browsing the listings available on their website.
Beycome Packages
For home sellers, Beycome provides three packages priced between $99 and $499.
Basic Package
This package costs $99 and provides the following services:
Enhanced Package
This package costs $299 and provides the following services:
Services in the basic package
Lockbox
Featured status of your listing on Beycome's website
Virtual tour video on YouTube
Concierge Service
This package costs $499 upfront along with a 1% commission or $999, and provides the following services:
Services in the enhanced package
Home valuation service
Pricing assistance
Negotiation and paperwork assistance
3D virtual tour of your property
Beycome Customer Reviews
Many customers have applauded Beycome for the commission-saving approach. However, there have been some Beycome reviews that show dissatisfaction with their services.
✅ Sebastian is pleased with Beycome's services.
✅ Eloisa thinks Beycome offers the best value for the money.
❌ Aven found the entire situation distressing. He even brought up Beycome's deceptive marketing in his review.
❌ Arthur has expressed his frustration with Beycome's customer support. He also found a mistake on Beycome's part that they would not accept.
Beycome Pros and Cons
Beycome facilitates real estate transactions without involving a real estate agent. However, you must evaluate their pros and cons before making the decision.
👍 Pros
Unlimited Listing Changes: Beycome allows you to make unlimited listing changes to your MLS listing.
Customer Service: They offer customer support in English, French and Spanish 7 days a week.
Marketing Materials: Beycome offers customized marketing materials for maximum exposure.
👎 Cons
Limited Coverage: Beycome only offers its services in ten states. This is a dealbreaker for people living in other parts of America.
Lender's Approval for Buyer Rebate: You need your lender's approval to be eligible for the buyer rebate. Moreover, they do not provide any rebate if you are purchasing through Beycome.
Overwhelming Process: Their DIY approach can be overwhelming for first-time sellers.
Alternatives to Beycome
If you are not satisfied with Beycome's basic services, here are two alternative companies that are worth considering:
Houzeo.com: Houzeo offers a compelling package that includes substantial cost savings, advanced technology, excellent customer support, and extensive listing exposure. As a fully online MLS listing website, Houzeo has received thousands of customer reviews. It operates in 47 states across the US, providing near-nationwide coverage.
Homecoin: Homecoin will get you listed on the MLS for just $95. This is their barebones MLS listing service with a 12-month listing term. You can also avail of other services like sign posts, lockboxes, and listing changes by paying an additional fee.

Should You Sell Your House With Beycome?
While the savings offered by Beycome may attract you, their DIY approach can be overwhelming. Moreover, their basic package only includes MLS listing and seller's disclosure. To avail of other essential services like sign posts and lockboxes, you need to purchase packages with higher price tags.
On the other hand, with Houzeo, you get more savings, better services, and stellar customer support. It is the top choice for a For Sale By Owner MLS listing service.
Frequently Asked Questions About Beycome
Is Beycome legit?
Yes. Beycome is a legitimate company offering services in ten states. They claim to offer savings in the real estate transactions.
Which is the best FSBO company?
There are various FSBO companies out there that provide good services. Houzeo, Homecoin, and Redfin are among the leading companies in this space, offering reliable and quality services.
Related: beycome reviews, beycome com reviews, beycome review, beycome.com reviews, is beycome legit, beycome, beycome customer service, beycome flat fee, beycome real estate, beycome com, beycome of florida, beycome phone number, beycome realty, beycom, beycom inc, beycome brokerage realty, beycome brokerage realty llc, beycome login, beycome of florida llc, beycome reviews, beycome brokerage realty llc, beycome of florida llc, beycome com, beycome brokerage realty, beycome customer service, beycome of florida, beycome realty, is beycome legit, beycome brokerage realty llc, beycome of florida llc, beycome real estate, beycome mls, beycome of california, beycome com, beycome realty, houzeo pros and cons, beycome brokerage realty, houzeo reviews, we buy homes for cash