Zillow Reviews: Is Zillow FSBO the Right Options for Listing in 2023?"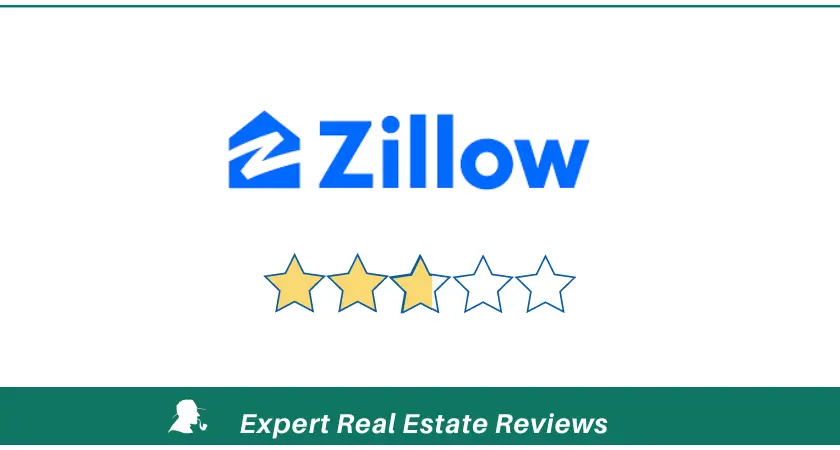 In this blog, we will explore Zillow, the largest real estate marketplace. With a massive user base, Zillow stands as the largest database in the real estate industry.
However, when it comes to listing your property as an FSBO, relying solely on Zillow might not yield optimal results compared to the MLS. Houzeo offers a convenient solution by allowing you to list your home on the MLS for a small flat fee.
With this service, you gain access to a comprehensive set of tools typically available to real estate agents. Furthermore, Houzeo takes care of the process by automatically assigning your property to your local MLS.
What is Zillow?
Zillow is the largest real estate marketplace in the US and has more than 40 million unique users every month. As the most experienced real estate website, Zillow provides its users with an on-demand experience for selling, buying, renting, or financing with a seamless end-to-end service.
Listing your house on Zillow for sale by owner (FSBO) can be a great way to get your home in front of potential buyers, but you should know what you're getting yourself into. Selling your home as owner can save on realtor commissions, but it is a difficult, time-consuming process.
Most homes listed on Zillow's website come directly from the multiple listing service (MLS), a database where local realtors advertise the properties they're selling.
👉 FSBO Websites: Check out America's Best Websites For Sale By Owner (FSBO) Websites in 2023
What is For Sale By Owner (FSBO) Website?
A For Sale By Owner (FSBO) website pertains to a platform used for listing properties that are being sold directly by the owner. With an FSBO listing, the owner takes on the responsibility of selling the property without involving a listing agent or broker. This approach allows the owner to avoid paying substantial realtor commissions, resulting in potential cost savings.
Is Zillow Legit?
Zillow is a reputable company that was established in 2006 with the vision of revolutionizing the real estate industry by enhancing transparency and accessibility for all individuals.
Zillow Locations
Zillow covers approximately 90% of the housing market in the United States, allowing sellers to explore homes available throughout nearly the entire country.
How does Zillow Work?
The properties listed on Zillow's website are sourced directly from the multiple listing service (MLS), which serves as a database for local realtors to promote the properties they have available for sale. However, if you opt for a For Sale By Owner (FSBO) approach and choose not to list your house on the MLS, you have the option to manually post it on Zillow.
💡 FACT: Zillow provides minimal support for FSBO sellers. By default, when prospective buyers search for homes on Zillow, they primarily encounter properties listed by agents. As a result, homes listed by owners receive limited exposure on the platform.
Why You Should List Your Property on Zillow?
Before making a decision to utilize Zillow's FSBO listing, it is crucial to carefully assess both the advantages and disadvantages it entails. It is essential to compare and evaluate the potential factors before proceeding with the platform.
Pros of Zillow (FSBO) Listings
Benefit from extensive exposure: Zillow offers significant visibility. Your property will receive substantial online exposure to a large pool of potential buyers in your area.
Enjoy complete marketing control: As a seller opting for For Sale by Owner, you have full creative authority over every aspect of the property sale. You hold the responsibility of determining the selling price, crafting a Zillow listing, and engaging in negotiations with interested buyers.
Save a substantial amount: Zillow enables you to save money on agent commission fees or potentially opt for a flat fee arrangement. Additionally, posting your property on Zillow's platform is free of charge. Furthermore, once you sign in, you will receive email updates about new listings and other valuable real estate-related advice.
👉 How to Sell a House by Owner: Here's All You NEED to Know
Cons of Zillow (FSBO) Listings
Create a negative impression for buyer's agents: Opting for FSBO on Zillow may signal to buyer's agents that you are not willing to negotiate a fair commission with them. It also implies that there are additional tasks and complexities to handle before finalizing the sale of your house.
Encounter buyers with unclear intentions: You might find yourself accommodating numerous inquiries and house visits from individuals who have no genuine interest in purchasing your home. This situation can be frustrating as it consumes your valuable time and effort, diverting your attention from more productive endeavors. Many Zillow reviews highlight this particular issue.
Anticipate a lower selling price: While you do save on the listing commission charged by agents, the trade-off is that you might end up selling your home below its fair market value. Opting for FSBO could potentially result in a significant financial loss compared to choosing a well-regarded, full-service agent.
👉 Real Estate Commissions: Will Real Estate Commissions Keep Falling in 2023?
Listing on Zillow
How to list on MLS through Zillow FSBO
To publish your FSBO listing for free on Zillow, follow these steps:
Begin by creating a Zillow profile or logging into your existing account.
Locate your home on Zillow by searching for your address. It's possible that your property already exists in their database.
In the "Public" view, click on "More" and select "List For Sale By Owner." If you haven't claimed the property as your own, you will be prompted to do so before proceeding.
On the FSBO Listing page, provide a detailed description of your property, upload appealing photos, set a listing price, and remember to include your contact information.
Once you have completed the necessary information, click "Post For Sale By Owner" to submit your listing for review by Zillow.
Before your listing is published, Zillow will verify the provided information to ensure that you are the rightful owner of the property. This verification process typically takes anywhere from 24 to 72 hours.
Is Zillow a Free Service?
Rest assured, you can list your property as a FSBO on Zillow without any cost! That's correct. Given Zillow's established reputation in the industry, they typically do not charge a fee for owners to list their rentals on platforms like Trulia and HotPads. From creating your listing to receiving updates, you won't have to spend a penny.
Nevertheless, it's important to note that "free" doesn't mean there are no underlying considerations. Zillow still generates revenue through real estate advertising. Let's delve into how they accomplish this.
Zillow Reviews
Zillow has a 2.71 out of 5 rating on Sitejabber based on 744 reviews.
✅ Sebastian highly praised Zillow for their exceptional services.
✅ Nelly lauded Zillow's staff for getting her good price for her home.
❌ Mike highlighted the inefficiency of Zillow's website. He mentioned FSBO listings are hidden on their website.
❌ Jessica emphasized Zillow offer overtly priced at home.
Alternatives to Zillow.com
Houzeo.com: Houzeo offers compelling packages that include substantial cost savings, advanced technology, excellent customer support, and extensive listing exposure. It operates in 47 states across the US, providing near-nationwide coverage.
Redfin: Redfin provides a comprehensive array of services at a competitive 1% listing agent commission. Nevertheless, several Redfin reviews draw attention to the company's limited personal assistance provided to clients.

Should You Opt for Zillow?
By choosing to list your home as FSBO on Zillow, you can potentially enhance its exposure. However, it's important to note that without the support of an MLS, your expectations may not be fully met. As an FSBO seller, it is crucial to conduct extensive research and approach the process of selling your home with careful planning and strategy.
For home sellers who want to save on the listing agent's commission while having guidance at every stage, Houzeo is the ideal choice. Their flat fee pricing model and 5-star customer support transform the complex home-selling process into a hassle-free journey!
Frequently Asked Questions
Related: housezo, houszeo, houzzeo, hozeo, sell your home yourself websites, best site to sell property, homes for sale by owner near me, where can i list my home for sale by owner, best sites to sell home, home sale by owner, where to list for sale by owner, homes sale ownerhomesforsalebyowner, sale property, where to list home for sale by owner, sell home online, best place to list for sale by owner, best place to list home for sale by owner, best fsbo sites, list land for sale by owner for free