Houwzer Reviews: Exploring the Flaws Beneath the Discounts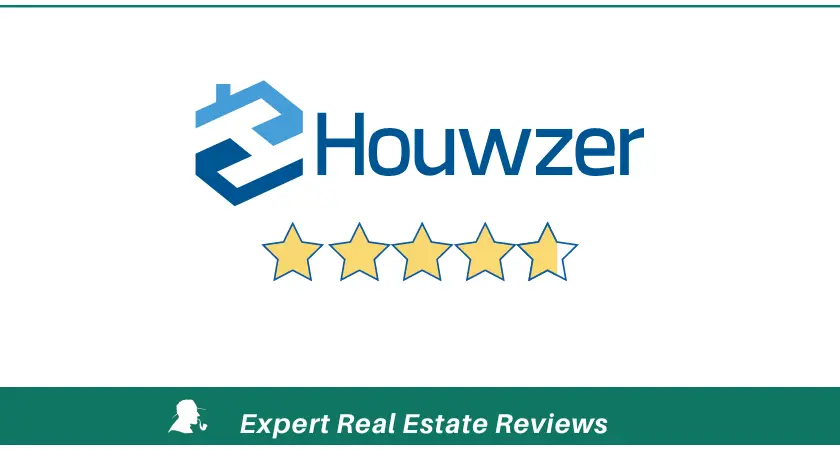 Houwzer is a real estate company that offers discounts on brokerage services. They charge a lower listing agent commission of 1% at closing, unlike traditional agents, who charge 3%. They also work with buyers and offer compelling rebates upon using a la carte services.
However, as many Houwzer reviews highlight, you may encounter delays, mistakes, and unprofessionalism with them.
Discount brokerages like Houwzer have a small team of agents who handle multiple clients simultaneously. Hence, you may end up puzzling over complex real estate processes even after hiring a broker.
Instead, you can list your house the FSBO way. With companies like Houzeo, you will get stellar services for a nominal flat fee. Their customer support guides you at every step, making your home-selling experience a pleasant ride.
Key Takeaways
Pros: Houwzer allows you to save on real estate transactions by charging a 1% listing agent commission instead of a conventional 3%.
Cons: With Houwzer, customers may experience limited agent support, miscommunication, and delays.
Our Take: If your goal is to save on commissions, we recommend Houzeo over Houwzer. Houzeo's MLS Listing offers greater savings and better support.
What is Houwzer?
Houwzer operates as a real estate brokerage company with an unconventional business model. Their agents are salaried and do not get any commission at closing. Hence, they may not help you get the best price for your property.
Houwzer offers an online dashboard to simplify communication, but their small team might not be able to cater to you instantly. Further, sellers need to work with a different agent at every step of home selling, which may lead to miscommunication, mistakes, and delays.
Moreover, they only operate in Florida, Pennsylvania, Maryland, New Jersey, and Washington D.C. Hence, people from other parts of America cannot use their services.
How Does Houwzer Work?
To start working with Houwzer, you can register on their website. You need to provide them with some basic information during the registration process. The information they ask for depends on the service you want to avail.
From sellers, Houwzer will inquire about the property's location and features to assist in the selling process. Conversely, from buyers, they will require details regarding their purchase preferences to facilitate the search for suitable properties.
You can also finance or refinance your home with Houwzer. To avail of any of these services, choose that option in the sign-up window and specify property details, your credit score, employment status, and personal information.
Houwzer Services
Houwzer caters to sellers and buyers while offering other services like mortgage advice and title insurance. Buyers who bundle their a la carte services get compelling rebates.
For Sellers
Houwzer charges a 1% listing agent commission to home sellers and offers some standard services including MLS listing, professional photography, negotiation assistance, contract consultation, mail advertising, and closing coordination.
For Buyers
Houwzer helps home buyers throughout their purchase. Their agents will be available for you at every step, like home tours, negotiations, and closing.
A La Carte Services
Buyers can also leverage the mortgage advice and title insurance provided by Houwzer. If you are using any of these services, you will get $2,000 as a rebate. However, if you bundle these two services, the rebate increases to $2,500.
Houwzer Reviews
Houwzer Real Estate has received a favorable rating of 4 out of 5 stars on Yelp, based on 44 reviews, and 4.8 out of 5 stars on Google, based on 382 reviews.
Houwzer has received numerous positive reviews highlighting the cost savings they offer. However, Houwzer's complaints primarily revolve around the company's poor customer service and the absence of personalized support.
Let's look at Houwzer's reviews to see if their customers are satisfied with their services or not.

✅ Brenda highly praised Houwzer for their exceptional services and outstanding customer support.
✅ Kevin expressed his delight over the substantial savings he achieved through Houwzer.
❌ Kristi highlighted the inefficiency of Houwzer's agents as a significant aspect of her experience.
❌ Tanya emphasized the company's lack of personalized assistance, shedding light on an area where they fell short.
Houwzer Pros and Cons
Houwzer offers compelling savings to home sellers. However, it is important to evaluate other aspects of the company to paint a clear picture.
Here are some pros and cons associated with Houwzer to help you make an informed decision:
👍 Pros
Savings on listing agent's commission.
Up to $2,500 buyer rebate.
Dashboard to communicate with the agents.
👎 Cons
Lack of personal assistance.
Limited coverage.
Risk of miscommunication.
Alternatives to Houwzer.com
Houzeo.com: Houzeo offers compelling packages that include substantial cost savings, advanced technology, excellent customer support, and extensive listing exposure. It operates in 47 states across the US, providing near-nationwide coverage.
Redfin: Redfin provides a comprehensive array of services at a competitive 1% listing agent commission. Nevertheless, several Redfin reviews draw attention to the company's limited personal assistance provided to clients.

Should You Opt for Houwzer?
While Houwzer's low commissions may attract you, their limitations overweigh the savings. Despite paying a commission to the listing agent, you may end up fending for yourself.
For home sellers who want to save on the listing agent's commission while having guidance at every stage, Houzeo is the ideal choice. Their flat fee pricing model and 5-star customer support transform the complex home-selling process into a hassle-free journey!
Frequently Asked Questions
1. Is Houwzer Legit?
Houwzer, a well-established firm, has been providing reliable real estate services for more than 8 years. Founded by Mike Maher and Kevin Baird in Philadelphia, the company has expanded its operations to cover areas in Florida, Pennsylvania, Maryland, New Jersey, and Washington D.C.
2. Is Houwzer worth the money in 2023?
No. Numerous real estate companies offer better value for your money compared to Houwzer. For instance, FSBO companies like Houzeo provide enhanced services and comprehensive support at a reasonable fee.
Related: howzer realty, houzer real estate, houwzer complaints