Homecoin Reviews Uncovered: Separating Fact from Fiction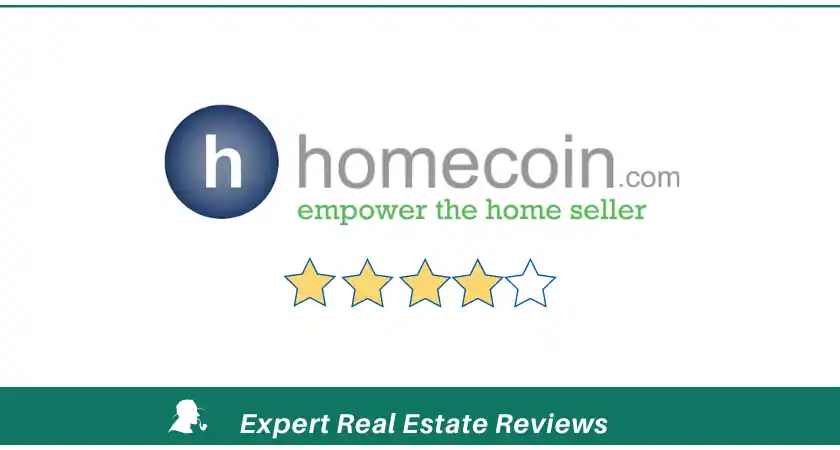 Homecoin has gained recognition for its affordable MLS listing, priced at just $95. However, it is important to consider certain limitations associated with this attractive pricing.
Additional crucial services like yard signs, showing assistance, and contract reviews incur substantial extra charges, potentially adding up to hundreds of dollars. Consequently, sellers may find themselves spending significantly more than the initially advertised $95 by Homecoin.
Furthermore, Homecoin's technology is outdated and lacks essential features such as convenient management of showings, the ability to review and compare offers, counter offers, and even auto-fill listing data. As a result, all of these tasks must be manually handled.
With other Flat Fee companies like Houzeo, you don't face this issue. Houzeo's tech-forward platform makes listing your property a breeze!
Key Takeaways
Pros: Homecoin provides a simple MLS listing option for $95, allowing you to list your house on the MLS.
Cons: However, critical updates and forms are subject to a hefty surcharge. Homecoin's technology is devoid of functions such as display scheduling and offer management. Furthermore, Homecoin's coverage is relatively limited.
Our Take: When it comes to alternatives for home sellers, we prefer Houzeo over Homecoin. Houzeo offers excellent products, cutting-edge technology, and exceptional customer service.
What is Homecoin?
Homecoin is a company specializing in For Sale By Owner (FSBO) services, offering a comprehensive package for a flat fee of $95 to list your property on the MLS. This package also includes syndication to well-known websites such as Zillow, Redfin, and Trulia.
What sets Homecoin apart is their provision of online tools and software typically reserved for realtors. This lets you edit your MLS listing without relying on an agent. Additionally, you have the flexibility to update your MLS listing up to 10 times at no additional cost.
However, it is crucial to bear in mind that the $95 upfront fee is just the basic expense. Additional services such as form-filling assistance and rental sign posts are available at higher costs compared to other Flat Fee MLS companies.
While these services are optional, they can simplify the home-selling process, especially for first-time sellers. Therefore, it is important to note that the total cost may surpass $500.
How Does Homecoin Work?
Follow these steps to register your property with Homecoin:
Register as an FSBO house seller on their platform.
Select the precise services you require. It's worth noting that each additional service chosen will increase the total amount payable beyond the original $95 fee.
Provide your personal and property information.
Pay the complete charge, which covers the flat fee as well as the supplementary services you've chosen.
Following the completion of these processes, Homecoin will begin to list your house on the MLS.
Homecoin's Services
Homecoin specializes in real estate services geared largely toward sellers. In addition to their Flat Fee listing option, they provide a variety of extra services that may be chosen based on individual needs.
Paid Services
Homecoin provides the following paid services:
Flat Fee MLS Listing: For $95, Homecoin offers you access to the local MLS, allowing you to list your property for one year. This plan provides the opportunity to submit 25+ photographs and make up to 10 free edits to your listing. Any modifications that surpass this limit, however, will incur a $5 cost per change.
Lockbox: For $125, Homecoin offers the option of renting a Supra lockbox. This allows you to track agent visits to your property. You get three free entry reports, with each subsequent report costing $5. Email notifications are offered, however, they may not be consistently reliable due to a lack of real-time data.
Pro Photography: In some states, Homecoin provides real estate photography services. Standard DSLR photographs are provided within 24 hours and uploaded immediately to your MLS listing. The actual cost of these images varies, but it usually surpasses $99.
Real Estate Forms Assistance: Homecoin offers two programs that include paperwork assistance. The Standard Package costs between $400 and $450, while the Premium Seller Package costs $3,000. The broker will assist with negotiations, handle agent interactions, and assess all offers in these packages.
Sign Post: For an additional $99, Homecoin provides expert sign-post installation and removal services. It is the seller's obligation to remove the sign post and arrange for its return after six months or when escrow closes.
Free Services
Homecoin provides several free services, including:
Comparable Sales Report
Home Value Report
Open House Kit
FSBO Listing
However, it is essential to use caution. While Homecoin advertises disclosures as a free service in conjunction with their Flat Fee MLS listing, it's worth noting that the listing itself costs $95. As a result, the disclosures are not truly free because you are already paying for the listing service.
Are Homecoin's Services Expensive?
The $95 MLS access package offered by Homecoin may initially seem like a fantastic deal. But it's essential to understand that it solely covers the MLS listing itself and the necessary seller disclosures specific to your state.
Additional services such as yard signs, extensive listing changes (beyond the allotted 10 times), form-filling assistance, lockboxes, and more come at an extra cost, which can amount to several hundred dollars.
In comparison, other flat fee companies like Houzeo provide a much more cost-effective solution. Houzeo's Gold Package surpasses the offerings of Homecoin and delivers even more value.
For just $379+, you not only get to list your property on the MLS but also receive all the required seller disclosure forms and the ability to upload the maximum allowed number of photos.

Advantages of Using Homecoin
When comparing Homecoin to the benefits typically offered by Flat Fee MLS companies, let's see how they fare:
Upfront Fee Instead of Listing Commission: Homecoin provides MLS access for a fee of $95, allowing you to save money that would otherwise be spent on agent commissions. These commissions typically range from 2.5% to 3% of the home sales price.
Digital Automation: Homecoin offers digitized listings, streamlining the home-selling process and enabling the swift completion of listing documents.
Quick Listing: Homecoin ensures a prompt listing of your house, typically within 24 hours from the submission of your property details.
Free Cancellation: Homecoin allows you to cancel your listing without incurring any additional charges or hidden costs.
Disadvantages of Using Homecoin
When comparing Homecoin to other Flat Fee MLS companies, it does present a few drawbacks:
Expensive Add-ons: Homecoin's individually priced services, which are essential for home sellers, often come with a considerable price tag. Comparable services like yard signs and lockboxes can be found at lower costs with other providers.
Limited Number of Listing Changes: Homecoin imposes a restriction of 10 MLS listing changes. Any additional changes incur a fee of $5 each. This limit may prove insufficient, especially for properties listed on the MLS for an extended period.
Restricted Coverage: Homecoin operates exclusively in 11 states across the United States. Consequently, homeowners residing outside their coverage area cannot avail themselves of their services.
Homecoin Reviews
Homecoin has received favorable reviews on multiple platforms, reflecting its positive reputation. With a 4.6 out of 5-star rating on Google based on 50 reviews and a 5-star rating on Yelp from 100 reviews, Homecoin is highly regarded.
Numerous reviews for Homecoin and Houzeo emphasize the affordability of their Flat Fee MLS packages. However, it is important to note that a few specific complaints about Homecoin.com mention inconsistent experiences with their customer support.
Homecoin Alternatives
If you were not satisfied with Homecoin's basic services, here are two alternative companies that are worth considering:
Houzeo.com: Houzeo offers a compelling package that includes substantial cost savings, advanced technology, excellent customer support, and extensive listing exposure. As a fully online MLS listing website, Houzeo has received thousands of customer reviews. It operates in 47 states across the US, providing near-nationwide coverage.
Beycome: Beycome stands out with its technology-driven approach, enabling you to complete the entire listing process conveniently online. Additionally, they offer free access to all necessary legal forms and disclosures without any additional charges.
Should You Opt for Homecoin?
Based on Homecoin reviews, individuals who are new to selling homes may avoid selecting Homecoin. While the initial $95 flat fee may appear enticing, the additional features come with a significant cost. Furthermore, Homecoin's limited coverage restricts the availability of their MLS access package to many individuals nationwide.
Instead, we highly recommend considering Houzeo as the top choice for a For Sale By Owner MLS listing service. Houzeo offers exceptional support and guidance throughout the entire real estate transaction process.
Frequently Asked Questions About Homecoin Reviews
1. Is Homecoin legit?
Homecoin.com, operating under the name Apaus, Inc., is a licensed brokerage present in 11 states. Established by Jonathan Minerick and headquartered in California, this real estate company has successfully facilitated around 1,065 sales in the past year.