Prevu Reviews: The Downside of the Discounts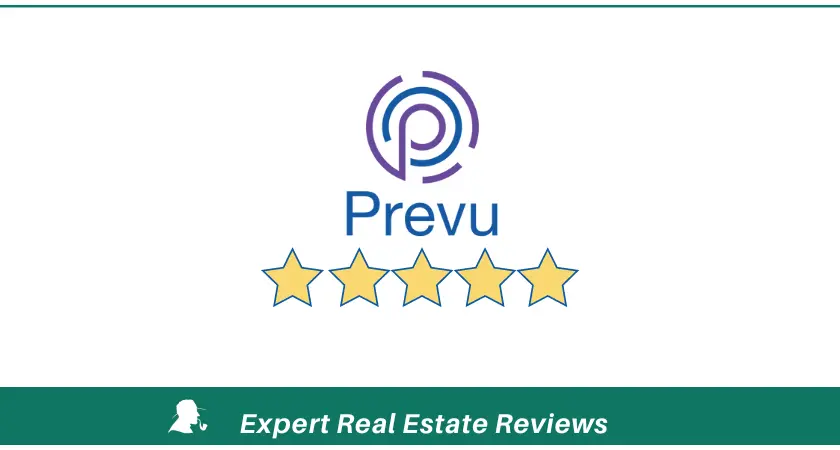 Prevu Real Estate is a discount brokerage company that focuses on providing affordable real estate transactions. However, there might be a downside to these savings in terms of service quality.
Another issue with the company is their outdated technology. They lack a comprehensive platform with basic features like managing listings, scheduling showings, and automating listing paperwork. If you're looking for a more technologically advanced alternative, consider Houzeo.
With Houzeo, your local MLS will be automatically assigned, maximizing exposure to buyers and buyer agents. Your listing will also appear on major platforms such as Zillow, Redfin, Realtor.com, and Trulia.
Key Takeaways
Pros: Prevu allows you to save on real estate transactions by charging a 1.5% listing agent commission instead of a conventional 3%.
Cons: With Prevu, customers may experience limited agent support, miscommunication, and delays.
Our Take: If your goal is to save on commissions, we recommend Houzeo over Prevu. Houzeo's MLS Listing offers greater savings and better support.
What is Prevu?
Prevu is a licensed real estate brokerage providing attractive savings to home sellers and buyers. It offers up to a 2% commission rebate for eligible home buyers and a 1.5% listing commission for home sellers.
To provide these substantial discounts, Prevu reduces their operating costs. The company manages to close an average of 36 deals annually, which is nearly three times more than a traditional realtor, according to data from the National Association of Realtors (NAR).
If your agent is handling too many clients, they may not be able to provide you with personalized support. This can make the home selling process challenging for you.
How Does Prevu Work?
Prevu offers high discounts through two main approaches: first, by handling up to three times more clients per agent compared to traditional realtors, and second, by minimizing overhead and operational costs through the utilization of salaried employees.
Consequently, you may find yourself competing with a larger customer base for your agent's attention, resulting in reduced availability for hands-on assistance.
Prevu Real Estate for Home Sellers
As a seller, you will get the following services from Prevu:
Property pricing
MLS Listing
Syndicate to StreetEasy, Zillow, etc.
Conduct open houses and showings
Negotiations with buyers
Contract consultation
3D virtual tour and social media marketing
Closing coordination
Prevu Real Estate for Home Buyers
As a buyer, you will get the following services from Prevu:
Negotiation with home sellers
Board packages preparation
Prevu's agents are available to assist you when you are ready to tour a home, and they will then provide support with showings, offers, negotiations, and closing. But you need to search the home by yourself without their assistance.
Prevu Real Estate Reviews
Prevu's positive reviews have highlighted certain agents as responsive and helpful. However, negative reviews have mentioned instances where Prevu agents were described as inexperienced and unresponsive. Therefore, the experience you have with Prevu is likely to vary depending on the specific agent you work with.
✅ Colleen had a positive experience with Prevu and was happy to get the buyer rebate.
✅ Walker, a first-time home buyer, expressed satisfaction with Prevu's agent who guided him through the offer and closing.
❌ Lisa's experience with Prevu was mixed. While her agent was responsive during the initial contract signing, she found that the agent provided no further insights or support during the later stages of the process.
❌ Kevin's home-buying experience with Prevu was negative. He felt unsupported and alone throughout the process due to his inexperienced overstretched agent.
Pros and Cons
Prevu offers compelling savings to home sellers. However, it is important to evaluate other aspects of the company to paint a clear picture.
Here are some pros and cons associated with Prevu to help you make an informed decision:
👍 Pros
Savings on listing agent's commission.
Up to 2% buyer rebate.
👎 Cons
Lack of personal assistance.
Limited coverage.
Reduced rebate on houses purchased below $1,250,000.
Alternatives to Prevu.com
Houzeo.com: Houzeo offers compelling packages that include substantial cost savings, advanced technology, excellent customer support, and extensive listing exposure. It operates in 47 states across the US, providing near-nationwide coverage.
Redfin: Redfin provides a comprehensive array of services at a competitive 1% listing agent commission. Nevertheless, several Redfin reviews draw attention to the company's limited personal assistance provided to clients.

Bottomline: Should You Consider Prevu Real Estate?
We don't suggest using Prevu for most people selling or buying a home. Prevu has a small team of agents that may make it difficult for you to get their hands-on assistance.
Without the assistance of an agent, you might find yourself confused and uncertain. The entire process can become overwhelming, especially for inexperienced sellers and buyers.
If you want to sell your house quickly and save on the 3% commission charged by listing agents, you can use a technology-focused platform like Houzeo.
By listing your house on the MLS through Houzeo, you gain access to tools that make the entire process seamless. These include a comprehensive dashboard, fully digital paperwork, and responsive customer support teams that make the home-selling process easy and efficient.
Frequently Asked Questions
1. Is Prevu Real Estate legit?
Yes, Prevu real estate is a legitimately licensed brokerage headquartered in New York. The company currently operates in fourteen states and Washington D.C.
2. Is Prevu worth the money in 2023?
Though Prevu charges less commission, their shortcomings outweigh the benefits. If you want to save money and avail better customer support, check out the best discount real estate brokers.
Related: prevu reviews, prevu real estate reviews, prevu, prevu.com, prevu real estate llc, discount real estate brokerage, pervu, can a real estate agent give commission to buyer, home buyer rebate, prevu real estate, buyer agent commission rebate, prevu closing cost calculator, prevu inc, prevu closing costs, home purchase rebate, home buyer rebate program, cash back real estate,
buyer rebate program, real estate agent rebate to buyer, commission rebate nyc, prevu review, prevu real estate NYC reviews, prevu real estate Philadelphia, prevu agency review, prevu real estate philly, macie barnes prevu real estate, alexander byrd prevu real estate, prevu app real estate, prévu reviews, buyer rebate NYC, prevu software reviews