Houzeo Reviews 2023: The Right Choice For 'FSBO' Seller?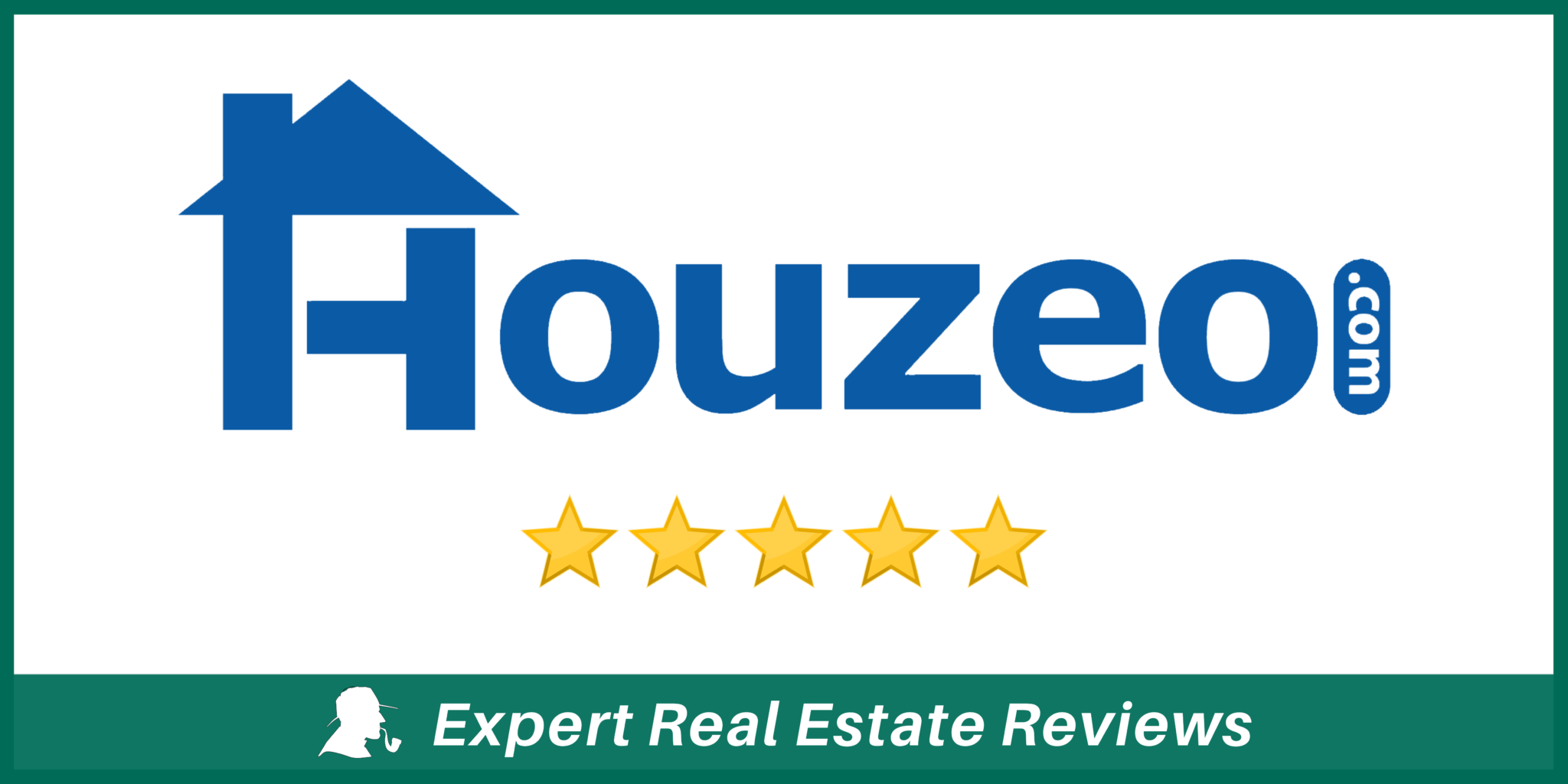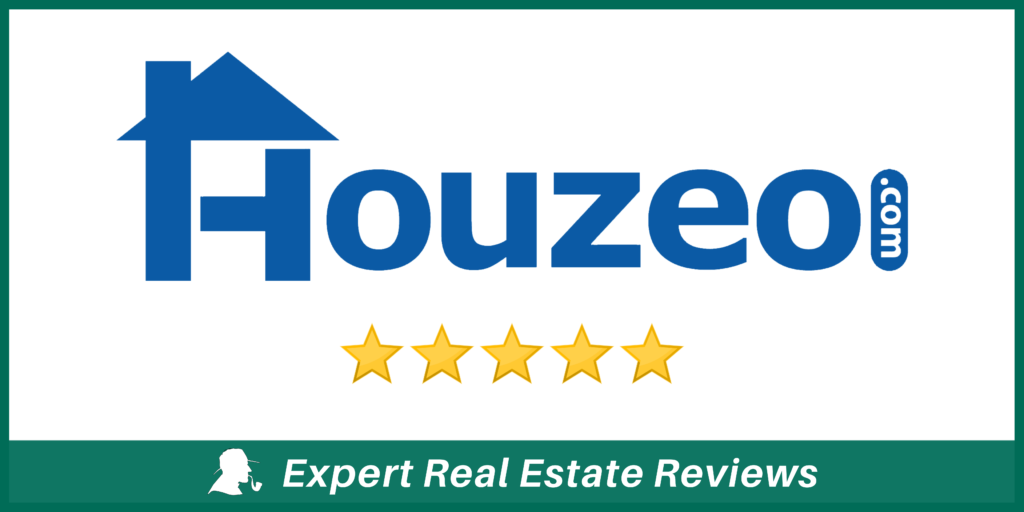 Houzeo defines itself as a tech-centric "For Sale By Owner" website and real estate platform that gives you access to tools only real estate agents have. What does that mean and how true is it? We dug through real Houzeo reviews to gauge its worth.
Let's find out.
KeyTakeaways
Is Houzeo Legit? Yes, Houzeo is a legit company headquartered in New York City, founded in 2017
Coverage: Houzeo covers 47 states and DC
Houzeo Reviews: 4.9 stars out of 5 on Trustpilot (from 2149 total reviews)
How Does Houzeo Work?
For a small listing fee, Houzeo provides assistance to DIY home sellers. This includes listing a house on MLS, customer support to guide you through the process, and tech tools to manage offers and showings.
Houzeo's website claims that its technology makes selling and buying homes the easiest it has ever been. Here is a breakdown of Houzeo's tech services.
Does Houzeo's Tech Live Up to The Hype?
According to a 2017 article by Techcrunch.com "Houzeo breaks down selling a home into a series of linear steps, and guides sellers through the entire process."
These steps include:
Listing and marketing your home
Filling out federal and state disclosures
Finding an attorney or escrow company
Managing offers and showings
Houzeo's website is easy to use. To get started you need to enter your property address. Houzeo scans the address to find your property. The next steps are similarly broken down for the convenience of the user.
All-in-all Houzeo's technology will help you save a lot of time and effort. While simplifying the complex process of selling a house.
FSBO Houzeo Listings
FSBO listing means selling your house by yourself without a real estate agent. You do all the work, like advertising and showing your home to potential buyers. Houzeo helps FSBO sellers list on the MLS for a flat fee.
Real estate agents will typically cost you 5% – 6% of the home sale price. If your home sells for $400k, the agent pockets a cool $20,000. On the other hand, Houzeo FSBO plans cost less than $400.
However, an experienced realtor or agent will guide you through the challenging real estate market from the start to the closing date.
Should you replace this expertise with Houzeo? Check out Houzeo pros and cons for a better understanding.
Houzeo Pros And Cons
| Pros 💲 | Cons ❌ |
| --- | --- |
| User-friendly Seller Dashboard | The mobile app needs improvement |
| Available in most states | Not Available in South Dakota, West Virginia, Wyoming |
| Skip listing agent commission | You will pay 0.5% at Closing in the more extensive plans |
| Good customer service | Third-party agents involved |
Houzeo Customer Reviews
Houzeo's user-friendly seller platform is probably the best among the competition. However, they may lack in other aspects.
Houzeo reviews are often stellar. It has a rating of 4.9 out of 5 stars on Trustpilot and Google, with thousands of reviews from home sellers.
However, it seems like some of the reviews have been requested by the support team from their customers.
Here are some of the good, the bad, and the ugly.
Houzeo Positive Reviews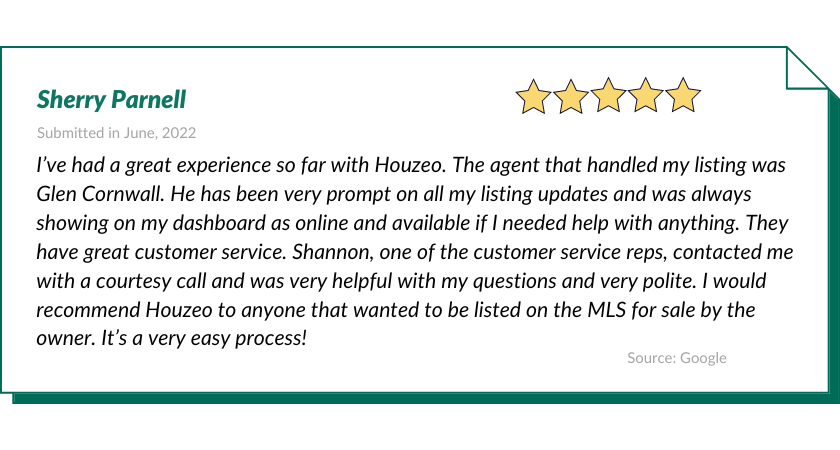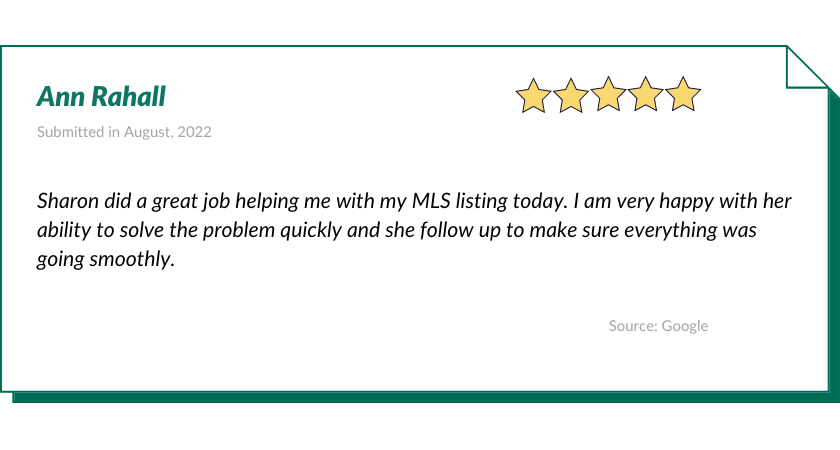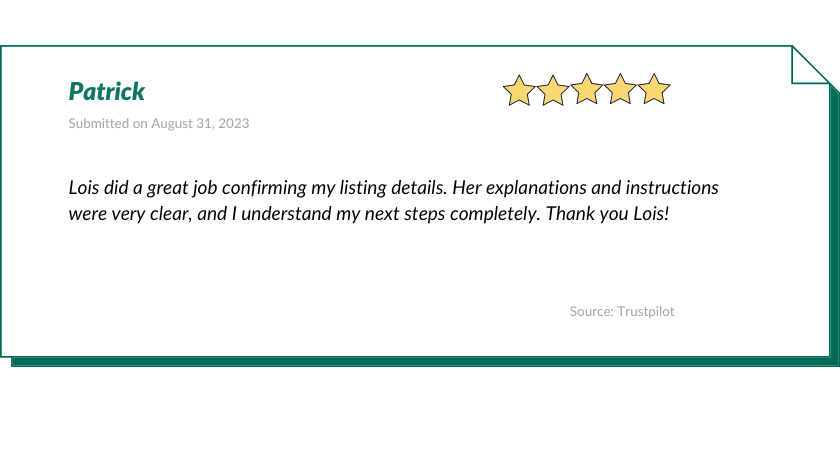 Houzeo generally receives positive reviews, particularly for its customer service. However, it's important to note that these reviews often focus on individual customer service encounters. But overall, customers seem to be happy with Houzeo's services.
Houzeo Negative Reviews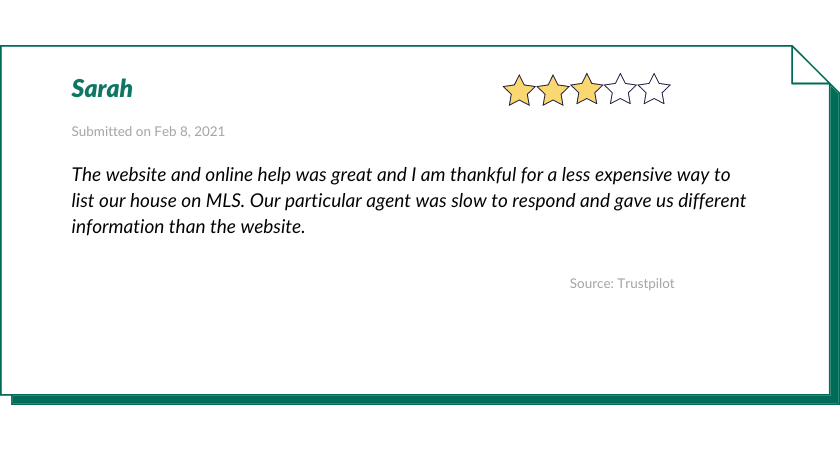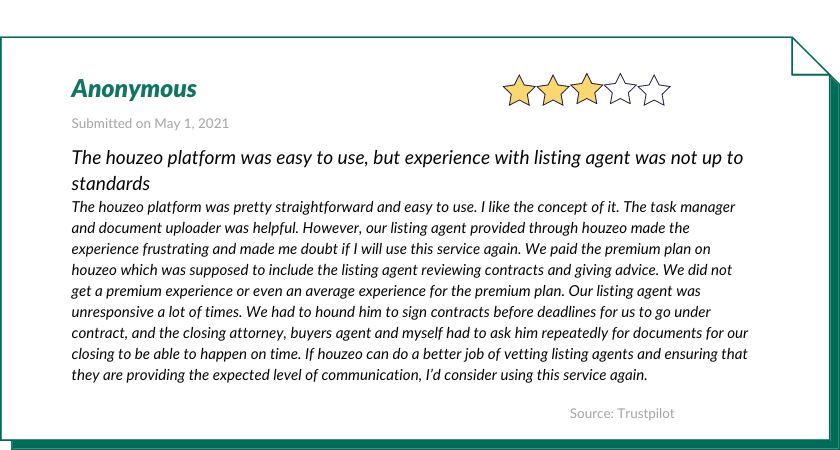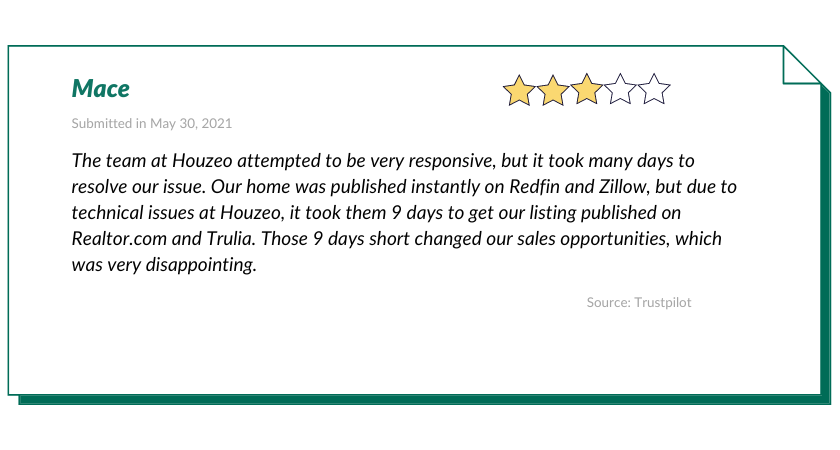 Houzeo does not post your listing directly on the MLS. They match you with a local agent, who in turn lists your home. Sometimes, this match may not be made in heaven. Most disgruntled clients have complained about the agents they were assigned.
Houzeo Cost: 2⭐
The company offers four flat fee plans for home sellers across 48 states. The cheapest plan starts at $329 (Can differ based on your State). This plan offers a 3-month listing term with 6 photos on the MLS. However, you need to pay $25 for each listing change. Open houses will also cost you $25 each.
The Gold plan is the most popular with sellers. It gives you the maximum number of photos allowed on your local MLS, unlimited listing changes, free yard signs, and more. However, you can find similar services for cheaper prices on other platforms.
Houzeo Marketing: 3⭐
All four of Houzeo's listing plans will get you on the MLS. Plus your property gets exposure on big real estate websites like Zillow, Trulia, Realtor.com, and its own website.
Houzeo is a relatively new company (established in 2017) but they have shown tremendous growth in terms of monthly website traffic.
Around 1.9k people look for Houzeo online every month and the website gets around 160K visitors. This can mean good visibility for your listing.
Customer Experience: 4⭐
The platform enjoys robust customer reviews online. There are 5,450 reviews available for Houzeo on Trustpilot and Google reviews. With a 4.9/5 star rating, Houzeo is definitely keeping customers happy.
However, some dissatisfied customers did complain about their bad experience with the local agent assigned by Houzeo.
Houzeo Tech: 5⭐
Houzeo has one of the best FSBO platforms in terms of user-friendliness. The simple interface allows you to quickly list your home on the MLS.
In just a few steps you can list your home with Houzeo. You also have the option to schedule a free consultation call to clarify any doubts or issues.
The whole process is 100% online. You can accept or reject showing requests, review and compare offers, call for the Highest and Best offer, and more.
Houzeo vs Competitors
FSBO services are not unique to Houzeo. Competitors include Homecoin.com, Congress Realty, Beycome, and Zillow.
Houzeo vs Zillow
Zillow is rated 1.7⭐ on Trustpilot from 326 reviews.
Zillow has over 200 million monthly visitors to its website. Compared to 165,000 monthly visits on the Houzeo website. Zillow FSBO listings are free of cost.
However, Zillow is not FSBO-friendly as they prefer agents. When buyers hunt for homes, Zillow's map usually spots agent-listed properties first. 
Houzeo is a better option to sell without an agent. Houzeo allows buyers to view FBSO listings with just one click. Additionally, Houzeo will list your home on multiple listing sites. However, this is a paid service and will cost you anywhere between $300 – $600 + 0.5% at closing.
Houzeo vs Beycome
Beycome is rated 3⭐ on Trustpilot from 19 reviews.
Beycome offers FSBO listings for as low as $99 compared to Houzeo's cheapest plan of $329. But selling FSBO is not for everyone. Beycome is not a one-stop solution for FSBO sellers. The concierge service can be confusing and unhelpful.
On the other hand, Houzeo's tech makes the selling process easy to follow. First-time FSBO sellers can easily sell without agent support.
Houzeo vs FSBO.com
FSBO.com has 2.9⭐ on Trustpilot from 2 reviews.
FSBO is a veteran compared to Houzeo who is fairly new to the scene. FSBO.com lacks automation features, which can require more manual effort from sellers.
Sellers have to manage their listings, such as updating information and responding to inquiries on their own.
Houzeo For FSBO Sellers: Yay or Nay?
We think Houzeo is a 'YAY' for FSBO sellers, thanks to its excellent customer service and easy-to-use website.
Houzeo offers a user-friendly online dashboard for sellers, which stands out as an advantage compared to many others.
To access all the features, such as scheduling showings and making counter offers, opt for one of Houzeo's higher-priced plans.
1. Is Houzeo legit?
Yes, Houzeo is legit. It is a tech company that helps home sellers and buyers sell and buy properties. The company's services help sellers save money and buyer buy the house of their dreams.
2. Is Houzeo free?
A home seller can list their house for free on Houzeo. But to sell your home with the right guidance, it is advisable to buy one of their Flat Fee MLS packages.
3. Are Flat Fee Realtors good?
There is an unpopular opinion amongst home sellers that Flat Fee Realtors are cheap because they provide low quality services. However, slowly more and more people are using Flat Fee MLS listing services because the service is as good as traditional real estate but with MORE SAVINGS!
4. Is Houzeo available nationwide?
Yes, Houzeo is available nationwide and offers cost-effective packages starting at $299.
5. Is Houzeo good?
Yes, Houzeo is a good choice for modern home sellers. With their advanced technology and stellar customer service, Houzeo provides a smooth and hassle-free transaction to all.
6. Who owns Houzeo?
Amit Dhameja owns Houzeo. The company has its headquarters in New York with an additional office in Charlotte, NC.