Beyond the Listings: Trulia Reviews Uncovered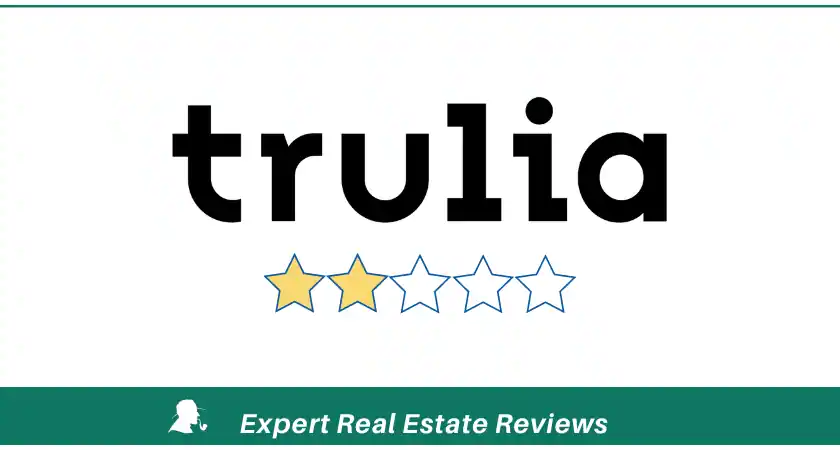 Trulia, a well-known real estate website, operates as a subsidiary of Zillow and offers comparable property listings and information. However, it sets itself apart from its parent company by providing an extensive local real estate market guide.
When using Trulia, users face certain limitations, as pointed out in customer reviews. These limitations include outdated property listings and subpar customer support.
Moreover, Trulia does not list homes on the Multiple Listing Service, a critical database for maximizing property exposure. As a result, sellers should explore alternative platforms like Houzeo. Houzeo allows you to list your home on the MLS, ensuring maximum visibility for your property. These listings will also appear on popular platforms such as Zillow, Redfin, Realtor.com, and Trulia.
Key Takeaways
Pros: Trulia provides a comprehensive database of real estate listings, assisting purchasers and renters in their search for residences.
Cons: Trulia listings are occasionally incorrect. Several people have reported finding already-sold houses for sale.
Our Take: Instead of Trulia, we recommend looking at Houzeo. The real estate process is streamlined by Houzeo's direct MLS listing process, cost-saving perks, and user-friendly design.
What is Trulia Real Estate?
Trulia.com offers a distinctive approach to real estate search by presenting listings akin to Zillow. However, Trulia's emphasis on user reviews and in-depth neighborhood information sets it apart.
Furthermore, the portal provides real estate agent recommendations, assisting consumers in locating trustworthy and knowledgeable brokers.
It's important to realize that the legitimacy and dependability of agent profiles and customer evaluations might vary. Many users have highlighted concerns regarding biased or altered evaluations, which may significantly impact an agent's trustworthiness.
Is Trulia Legit?
Trulia is a reputable and licensed real estate firm established in 2005 by Pete Flint and Sami Inkinen. Its headquarters are situated in San Francisco. In 2015, Trulia was acquired by Zillow, further bolstering its credibility.
As stated on the website, the company boasts a substantial inventory of over 3.5 million homes for sale listed on Trulia. Additionally, it provides more than 35 filters to assist renters in finding their perfect homes.
How Does Trulia Work?
Trulia is a real estate internet platform that connects buyers, renters, and sellers with property listings. Here's a quick rundown of how Trulia works:
For Sellers
Trulia's extensive database encompasses more than 1 million homes. The company draws from diverse sources such as Zillow's extensive database, partners, brokers, agents, and third-party feed providers to compile these listings.
Moreover, Trulia has established agreements with multiple MLSs across the country to obtain listings. However, it's important to note that Trulia does not directly list properties on the MLS.
While you cannot directly submit your "For Sale By Owner" (FSBO) listing to Trulia, you can submit it to Zillow. Once your FSBO listing is active, it will appear on Trulia's website within 24 hours.
For Buyers
Trulia offers a wide range of choices for both real estate agent listings and "For Sale By Owner" (FSBO) house listings. You may easily switch between these choices on the site by selecting "For Sale By Agent Listings" or "For Sale By Owner Listings."
Trulia is especially useful for people who are migrating to new places. Their Trulia communities feature allows visitors to explore various communities, providing insights into the local way of life. This tool allows you to examine images, read house and rent pricing summaries, and obtain crime data.
Trulia Services
Trulia's website offers a range of notable features, including:
Trulia Mortgage Calculator: This tool assists home buyers in calculating their average mortgage payments.
Trulia Affordability Calculator: With the affordability calculator, buyers can assess their home affordability based on a monthly budget.
Refinance Calculator: The refinance calculator enables users to determine their refinance mortgage requirements.
Trulia App: The company provides a mobile app for Trulia sales and rentals, available on both Android and iOS platforms.
Local Legal Protections: Trulia introduced the Local Legal Protections feature in February 2018. It provides home buyers with information on local nondiscrimination laws for housing, ensuring they have access to relevant legal information.
Trulia Estimate
Because Zillow owns Trulia, the two platforms use the same information, including home value estimates. This implies that Trulia's home value estimations and Zillow's Zestimates provide customers with comparable valuation data.
The median error rate for off-market properties is 6.9%, indicating that these estimates might give a good idea of a property's value.
As a result, a Trulia House Estimate is a valuable tool for determining the estimated market worth of a home. Users may set the price of their property depending on variables such as location, number of bedrooms, and other criteria.
Trulia Estimates also give data on over 65 million off-market single-family homes, condominiums, and townhouses. This allows buyers, sellers, renters, and brokers to make educated decisions.
Trulia Fees
Trulia offers various features to users free of charge, such as browsing listings, viewing photos, and contacting agents. It primarily generates revenue through advertising and partnerships with real estate professionals.
Trulia also has premium features that require payment. For instance, real estate agents can opt for enhanced listings to increase their visibility and attract potential buyers and renters. In a competitive market, these paid features can help agents differentiate themselves.
However, specific details regarding professional fees charged by Trulia are not disclosed by the company.
Trulia Advantages
Trulia presents several advantages that cater to the needs of home buyers.
Extensive Listings: As an established online real estate marketplace, Trulia encompasses diverse property types and locations, offering users a wide range of options to explore.
Locality Information: Trulia provides valuable insights into crime rates, schools, amenities, and transportation options.
Agent Connectivity: Through its platform, Trulia facilitates direct communication between users and real estate agents. This connectivity feature benefits individuals who prefer to work with an agent when buying or renting a home.
Trulia Disadvantages
While Trulia has many benefits for both homeowners and purchasers, it is crucial to be aware of the possible downsides. Here are a few things to bear in mind:
No MLS Listings: Trulia does not allow direct access to MLS (Multiple Listing Service) listings. The site instead relies on listings from agents and other sources.
Limited FSBO Options: Because Trulia primarily focuses on listings handled by real estate professionals, houses posted as "For Sale By Owner" (FSBO) may not receive as much publicity as those listed on specialized FSBO websites. To enhance visibility, FSBO sellers may need to look into other channels.
Pricing Information: Trulia does not publicly provide pricing information for its premium advertising alternatives. Agents interested in these alternatives should contact Trulia directly for further price information and package choices.
Trulia Reviews
Trulia has a Trustpilot rating of 2.2 out of 5 stars based on 13 reviews and a 1-star rating from the Better Business Bureau (BBB) based on 4 reviews. Most Trulia reviews mention dissatisfaction with outdated listings, unhelpful agents, and poor customer service.
In comparison to Trulia, Houzeo has received favorable feedback. Houzeo users value the platform's cost reductions, control, flexibility, extensive capabilities, and prompt customer care.
Trulia Alternatives
If you're not impressed with Trulia's services, here are two alternate companies worth considering:
Houzeo.com: Houzeo offers maximum savings, advanced technology, 5-star customer support, and extensive listing exposure. It operates as a fully online MLS listing website with thousands of customer reviews. Houzeo provides coverage in 47 states and Washington, D.C., offering near-nationwide reach.
Beycome: Beycome provides a technology-driven platform that allows you to complete the entire listing process online. They offer free access to all legal forms and disclosures without additional costs. Their customer support is available seven days a week in both English and Spanish, providing expert assistance.
Should You Opt for Trulia?
While Trulia is still a prominent online real estate marketplace, it does not provide MLS listing services. So, you may miss out on important property information, MLS visibility, and possible buyers.
Furthermore, the authenticity of Trulia's evaluations is called into doubt due to a lack of monitoring of user-generated information. Users have also claimed their time was wasted because of the platform's outdated listings.
Frequently Asked Questions
1. Is Trulia free?
Trulia is a free website that allows users to look for houses, apartments, and rentals as well as learn about areas and local real estate markets.
Related: Trulia com, trulio, Trulia real estate, Trulia houses for sale, www.trulia.com, trulis, trulia..com, www trulia, trulia home, trulia houses, trulia .com, trulia estimate home value, trulia home for sale, trulia home values estimate, trulia', Trulia .com, Trulia realtor, houses for sale Trulia, Trulia .com, trulia com reviews, trulia real estate agent reviews, trulia realtor reviews, trulia rentals reviews, trulia customer reviews, trulia leads reviews, trulia real estate reviews, trulia rental reviews, trulia review, trulia website reviews, write a review on trulia, trulia customer reviews, trulia leads reviews, trulia real estate reviews, trulia rental reviews, trulia website reviews, trulia consumer review