Exploring MLS My Home Reviews: Pros and Cons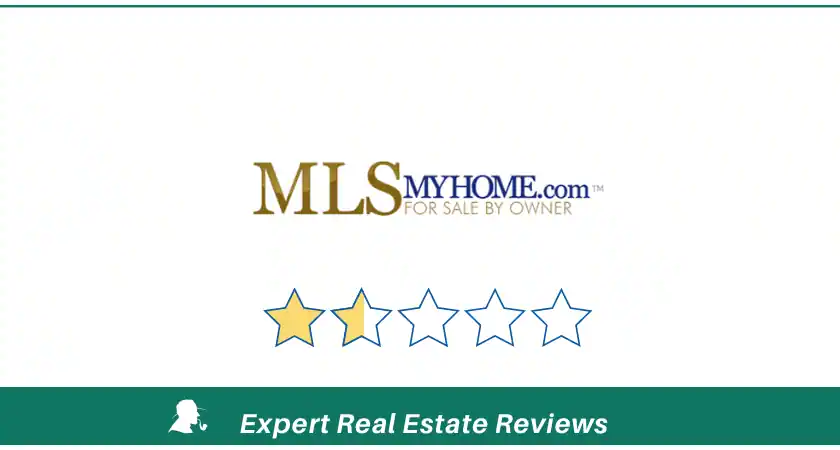 MLS My Home offers a nationwide Flat Fee MLS service with a $99 Flat Fee listing. However, it's crucial to be cautious. Even minor modifications come with additional fees, quickly escalating the overall cost.
Moreover, there have been instances where some of their promises remain unfulfilled. Their "money-back guarantee" could be subject to a "no refund" policy at their discretion.
If you seek a flat fee company with transparent pricing, consider Houzeo as an alternative. Houzeo automatically assigns your local MLS, ensuring maximum exposure to potential buyers and buyer agents. Additionally, your listing will be featured on major platforms like Zillow, Redfin, Realtor.com, and Trulia.
What is MLS My Home?
MLSmyhome.com is a For Sale By Owner website based in Texas, offering nationwide coverage. Their listing process is straightforward, but it may prove challenging for first-time sellers due to the website's interface.
They provide a 7-day free trial and only accept payments after the listing is posted on the MLS. However, the listing and syndication processes typically take at least 5 days.
The main attraction of MLSmyhome.com lies in their low-cost Flat-fee MLS listing packages. However, you'll need to add services from their ala carte menu to ensure that the home-sale process is hassle-free.
How Does MLS My Home Work?
MLS My Home acts solely as your listing agent, providing you with the tools to manage your own FSBO platform. However, this may prove challenging, especially for first-time sellers. Here's a brief overview of their listing process:
Select Package: Choose your location and zip code to access the pricing page tailored to your state. There might be minor pricing adjustments and yard sign restrictions based on your area.
Savings Calculator: Utilize this helpful resource to determine the price of your home and factor in buyer agent commissions before listing it on the MLS.
Pricing: Provide your card information for authorization. Rest assured, you won't be charged until the listing process is completed.
Listing Process: Furnish all essential details that potential buyers or realtors may require. Maximize your package by including as many photos as possible, particularly highlighting your primary selling point.
Keeping Track of Your Listing: After approval, you'll receive your personal FSBO platform linked to your account. This platform allows you to manage your account and pricing and negotiate with buyers independently.
MLS My Home Pricing
MLS My house has a confusing flat fee MLS pricing structure. Their pricing varies by state and includes a 7-day free trial period. Once you choose the listing package, they simply finalize the amount. You will only be charged once the listing procedure is complete.
MLS My Home has three different pricing options. Let's get into more detail:
| | | | |
| --- | --- | --- | --- |
| Price | $84 | $134 | $184 |
| Listing term | 6 months | 6 months | 12 months |
| Listed on MLS, Realtor.com, Trulia, Zillow, Oodle, Propbot, Yahoo, Google, MSN, AOL | Yes | Yes | Yes |
| Photos | 6 | 25 | 45 |
| Number of changes | Unlimited | Unlimited | Unlimited |
| Hidden fee | 0.5% | 0.5% | 0.5% |
| Additional fee | $50 | $50 | $50 |
MLS My Home Advantages
Unlimited Changes: All packages offer the benefit of making an unlimited number of changes to your listing, ensuring flexibility and control throughout the process.
Useful Resources: Utilize the savings calculator, which assists in determining the appropriate home price based on different commission rates.
Payment after Listing: You won't be charged until the entire listing process is completed. Upon selecting a package, they will merely authorize the payment without immediate charges.
MLS My Home Disadvantages
Not Recommended for First-Timers: The documentation process can be overwhelming. Numerous repetitive paperwork tasks on an unfriendly platform may prove challenging for those unfamiliar with the process.
Watch Out for Hidden Charges: Several MLS My House reviews have reported an additional 0.5% fee added during documentation, which is not mentioned upfront.
Limited Photo Modification: Despite the upfront listing claim, certain MLS My House reviews indicate that customers are restricted from altering photographs or submitting videos.
Tedious Repetition: After making a payment, you may be redirected to another website to repeat the entire process, leading to frustration for some users.
MLS My Home Reviews
MLSmyhome.com has a 1.7-star rating on Trustpilot based on 261 reviews.
Customers' opinions about MLSmyhome.com are varied, with a mix of positive and negative feedback. However, a number of MLSmyhome.com reviews express concerns about the accuracy of the provided MLS coverage area.
Moreover, common complaints in MLSmyhome.com reviews include issues with their customer service, delays in the refund process, and sluggish updating of information.
MLS My Home.com vs. Alternatives
Houzeo stands out as an excellent alternative to MLS My Home. It offers a seamless and straightforward home-selling process. On the contrary, MLS My Home is perceived as merely a listing agent.
One of the major differences is that Houzeo.com offers 100% automation, streamlining the entire selling process with a fully digitized approach. Conversely, MLS My Home is known for having a more complex documentation process.
While both platforms present various pricing packages, MLS My Home has multiple charges that are not disclosed upfront. Houzeo imposes no hidden, listing, or closing fees.
Is MLS My Home Worth It?
MLS My Home falls short in several aspects, as reflected in below-average reviews. There are numerous other dependable services available to list on MLS that offer more comprehensive features for the price.
MLS My Home's shortcomings in managing the listing procedure, lack of transparency in pricing, and overall lack of convenience further undermine its credibility.
Frequently Asked Questions about MLS My Home
1. Does MLS My Home have a hidden fee?
MLS My Home adds a 0.5% fee to all its flat fee packages. This fee isn't clearly disclosed upfront.
Related: mlsmyhome.com reviews, mlsmyhome, mls my home, mls my home reviews