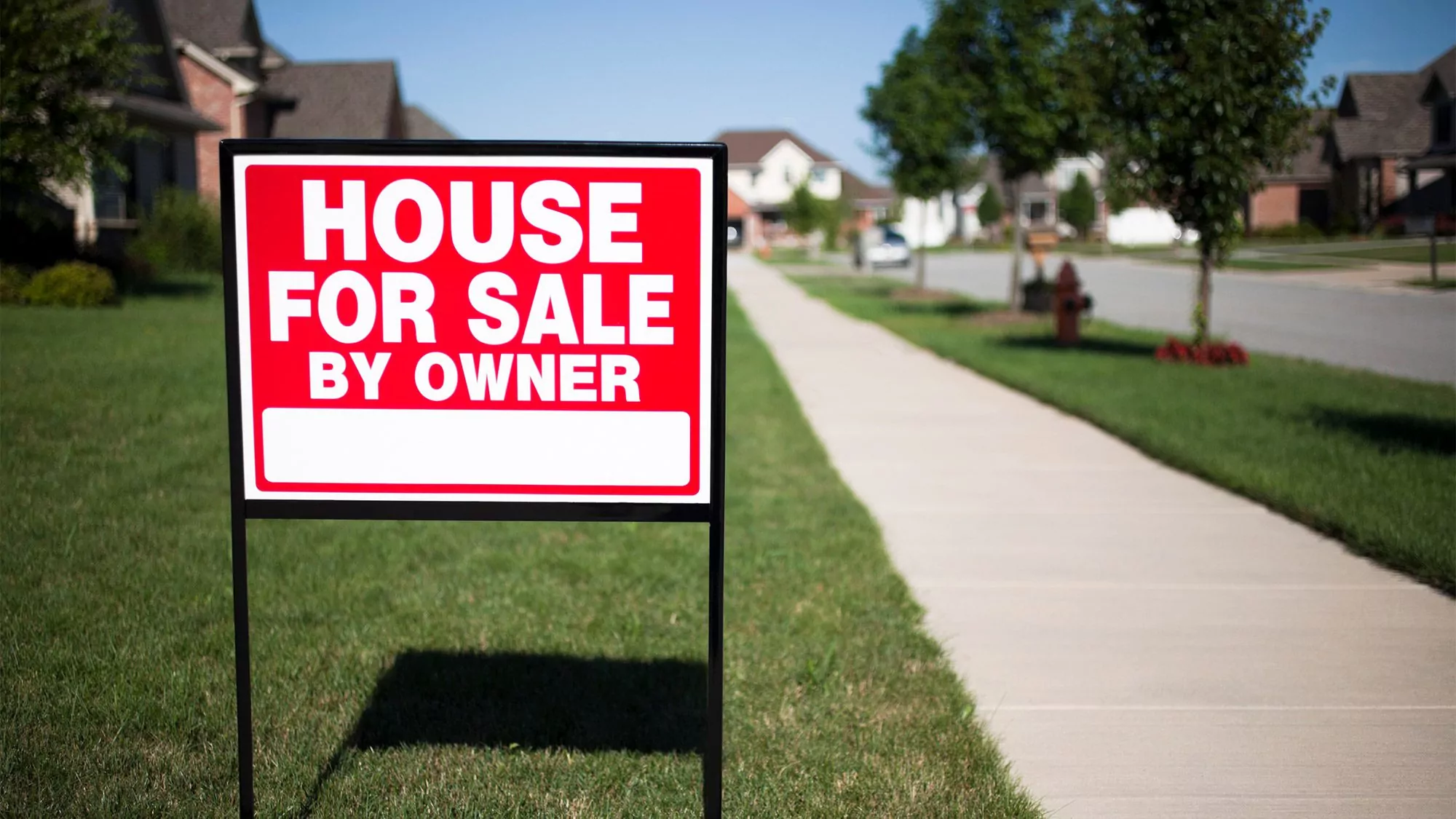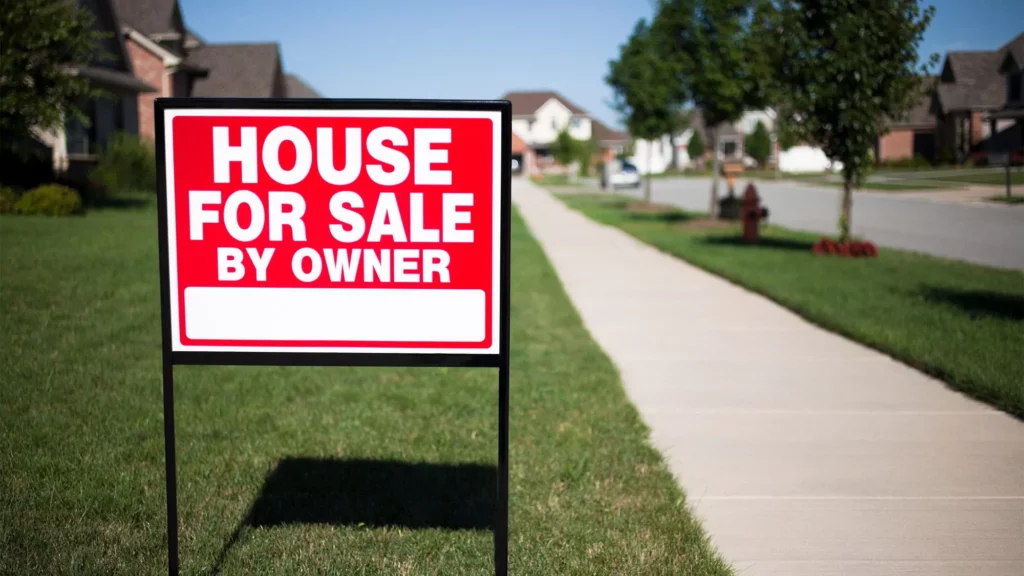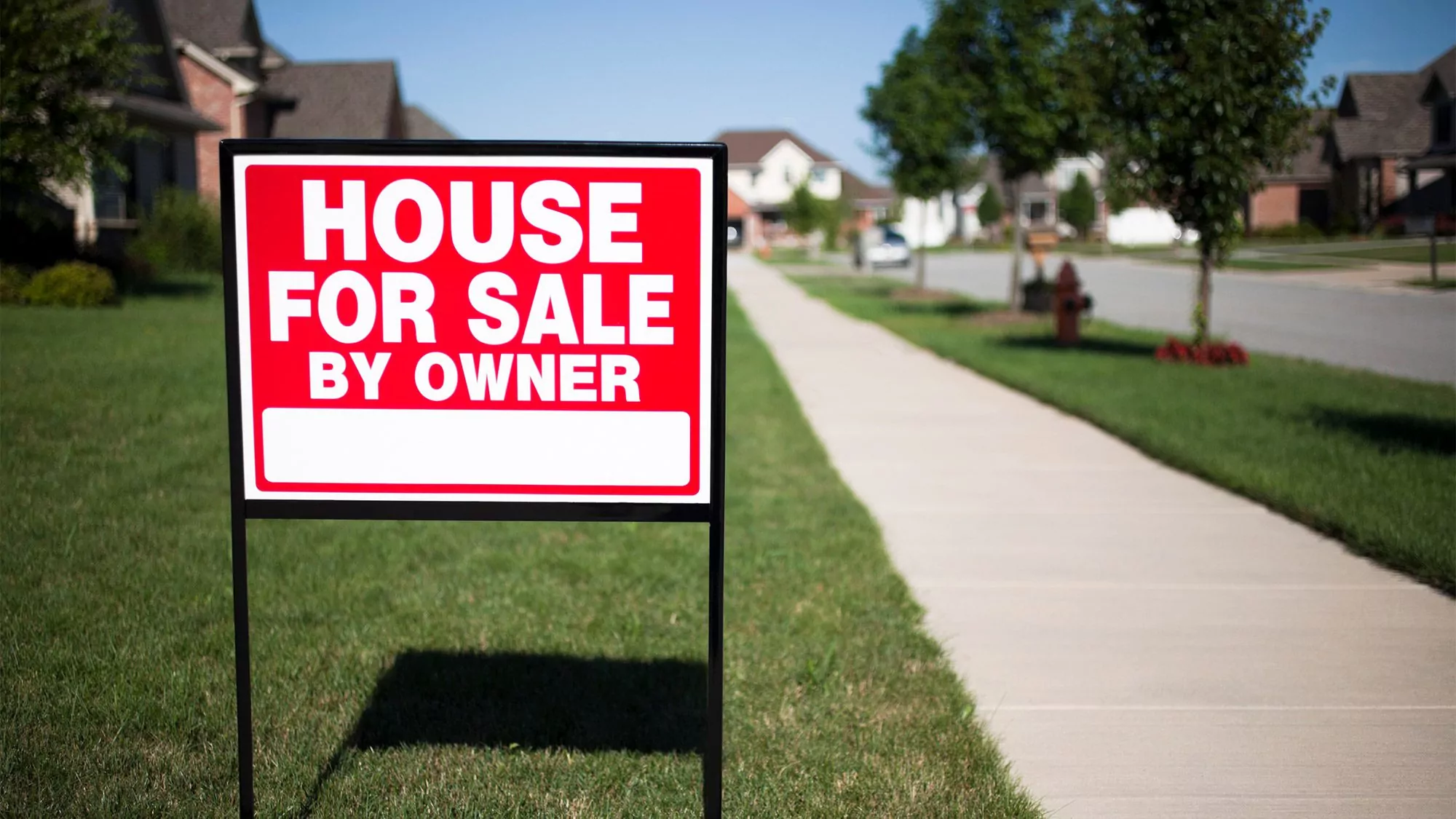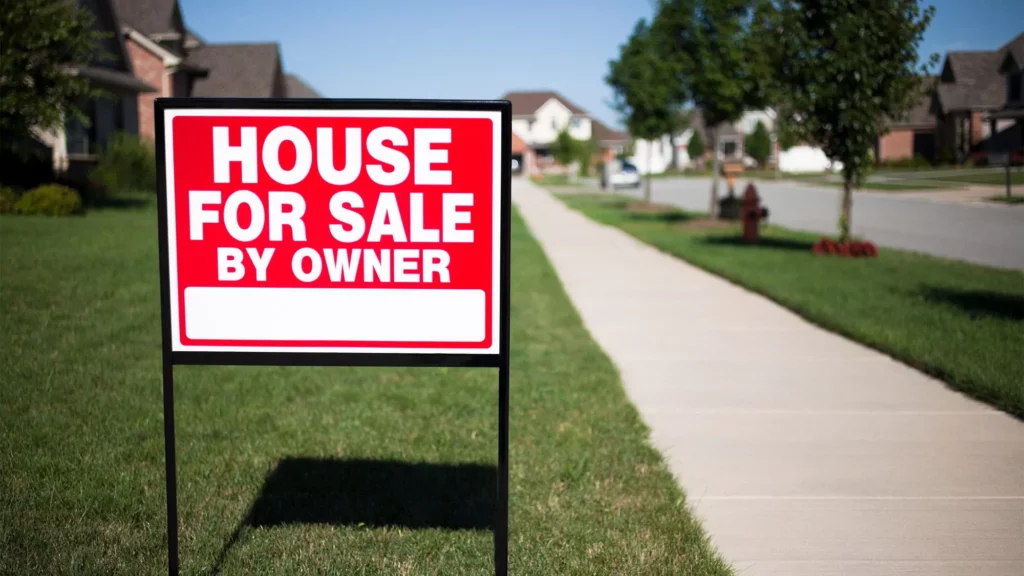 The U.S housing market is showing signs of cooling down. But even with rising interests, home prices in June 2022 were up by 11.2% compared to last year.
If you are planning to sell your home without a real estate agent, you might consider a for sale by owner website. Our list of the best FSBO sites will help you choose the best site and save your listing agent commission.
» In a Nutshell:
Rankings: America's Best For Sale By Owner Websites
Reviews: 16 Best For Sale By Owner Websites
1. Houzeo.com
✍️ TLDR: Houzeo packages are affordably priced starting at $299. Houzeo technology, including the mobile app, make it the most powerful For Sale By Owner website. The savings are real and the customer service too is very responsive.
2. FSBO.com
» FSBO.com Reviews: Read our in depth review of FSBO.com
✍️ TLDR: FSBO.com is a decent platform to list on the MLS and websites like Zillow, Realtor.com, and more. FSBO.com's packages are reasonably priced. The technology is very weak, and the customer service is lacking.
3. Fizber.com
» Fizber Reviews: The TRUTH Behind Its Free Listing!
✍️ TLDR: Fizber provides cheap plans for selling a house but they don't provide add-on features that most other competitors offer.
4. Zillow
Zillow Reviews: Should You List Your Home FSBO on Zillow?
✍️ TLDR: Zillow is one of the biggest real estate platforms but has lost significance when it comes to FSBO services. FSBO listings are hidden in the "Other Listings" tab, and you will get a lot of solicitation calls from agents trying to win your listing.
5. ForSaleByOwner.com
✍️ TLDR: For Sale By Owner is one of the good For Sale By Owner websites. It is specifically designed for FSBO but lacks in listing on MLS and add-on features. We don't recommend using it if you really want to save money.
6. Craigslist
✍️ TLDR: Craiglist has lost its identity when compared with earlier years. It provies minimal features but is also quite popular among scammers. We would recommend you remain vigilant if you decide to list on Craigslist.
7. Facebook Marketplace
✍️ TLDR: Facebook Marketplace is a free platform where you can list many things. The webspace is not specific for real estate thus it may not be the best place to list the property. Search features for buyers is missing, as are key features important to home sellers.
8. LoopNet
✍️ TLDR: LoopNet is ideal for commercial properties. It has a good reach amongst the audience but is expensive.
9. Beycome
✍️ TLDR: Beycome has decent technology and well priced packages. It has limited coverage and the customer service isn't as strong.
10. Flat Fee Realty
✍️ TLDR: Flat Fee Realty is a For Sale By Owner MLS listing service with affordable packaages they provide decent exposure to your property.
11. Homecoin
✍️ TLDR: Homecoin is a decent DIY platform, but has a lot of hidden fees.
12. ISoldMyHouse
✍️ TLDR: ISoldMyHouse is one of the good For Sale By Owner websites but is expensive as far as exclusive features and add-ons are concerned.
13. LandFlip
✍️ TLDR: LandFlip is a niche website ideal for selling farms, plots, ranches, and more.
Educational For Sale by Owner Websites
14. Realty Times
✍️ TLDR: Realty Times is a great educational website for finding information on FSBO.
15. FSBO documents
✍️ TLDR: FSBO Documents is an informational platform and should be used if you are following the FSBO process.
16. US Legal Forms
✍️ TLDR: US Legal Forms provides all the legal documents to aid a seller in the selling process. Though, it may not be the best choice if you are specifically looking for FSBO sale as the platform focuses on just legal forms.
What is For Sale By Owner
The term 'For Sale By Owner' refers to the process of selling real estate without the assistance of an agent/broker. In other words, you wave off the commission fees and assume the responsibilities of closing the deal.
When you list your home for sale by owner, you are directly involved in your selling process. According to The National Association of Realtors, FSBOs accounted for 7% of home sales in 2020. The typical FSBO home sold for $260,000 compared to $318,000 for agent-assisted home sales.
Is For Sale By Owner a Smart Choice?
Selling your home yourself on FSBO sites has its own merits and demerits. Here are some pros and cons of listing For sale By Owner.
Pros of Listing a house for sale by owner

📝 Control over the Transaction: If you are selling your home on your own, you have full control over the process-from pricing your home to closing the deal.
📣 Maximum Exposure: Typically, the FSBO websites have an MLS listing option, social media sharing features, and a yard sign customizable with the seller's phone number. These work together to provide maximum exposure to your home.
💸 Maximum Savings: You can save the entire listing commission and if your buyer is unrepresented, you save the buyer commission too.
Cons of Listing a house for sale by owner

Selling your home yourself is definitely worth the risk provided you make use of online tools and follow all necessary legal steps. FSBO MLS listing allows you to list your house on the desired market.
FSBO listings provide substantial savings plus maximum exposure to the home sellers.
When is For Sale By Owner the Best Option?
For Sale By Owner can be a wise choice when you have a potential buyer who is interested in your property. In that case all you need is an appraiser to help you with the pricing. And also a real estate attorney to handle the paperwork.
Why Choose For Sale by Owner?
According to Redfin, in 2019, 23% sellers sold their homes without a real estate agent. With innovative technologies bringing in sweeping changes to the real estate industry, this number is on the rise.
There are numerous reasons to sell with for sale by owner sites. For example, if a for sale by owner uses a service like Houzeo.com, they can avail of the services of a full-service agent, typically for a small flat fee. Home sellers, after registering on Houzeo get access to an exclusive seller dashboard where they can receive, review, and compare offers.
For sale by owner sites come with a number of other benefits.
Help you save thousands on commission
You have full control over the sale
You can make quick changes in the listings
Help you save time and effort of going through each step manually
Some For Sale By Owner websites have a mobile app that can help you update your listings easily.
Houzeo Reviews: Is Houzeo Worth Your Money?
How to Choose the Best For Sale By Owner Website?
We While choosing the Best For Sale By Owner Website, there are certain factors that you should consider.
Which is the best For Sale By Owner Website?
Houzeo's cutting-edge technology, maximum savings over listing commission, maximum exposure and stellar customer reviews make it the best for sale by owner website.
Some important features of Houzeo include:
What is For Sale By Owner MLS Listing Service?
Multiple Listing Service (MLS) is a local database used by real estate agents to list a property for sale. The MLS is only accessible to licensed real estate agents. In order to reduce the use of traditional listing, the United States Department of Justice legalized Flat-Fee MLS in 2005.
These are commonly referred to as "entry-only" listings or Flat Fee MLS listings. The broker only assists the seller in getting their property listed on the MLS. There are over 600 local MLSs in the United States, and many of their coverages overlap. It is critical that you list your property on the appropriate local MLS so that it can be seen by the right buyer agents and buyers.
Alternatives to For Sale By Owner Websites
Listing on a For Sale By Owner Website helps us save the listing commission, provide more control over the transaction, and simplify the process.
It is still not necessary for every home seller to pursue it, as it requires a significant amount of time and effort.
Here are a few alternatives to list FSBO:
Discount Real Estate Brokers
Companies That Buy Houses For Cash
iBuyer
5 Tips to Successfully Sell Your Home as a For Sale By Owner
» How to Sell a House By Owner: A Comprehensive Guide for American Home Sellers
Frequently Asked Questions.
Related: for sale by owner websites, for sale by owner listing on the mls, for sale by owner home listings, for sale by owner sites, for sale by owner website reviews, houzeo reviews, zillow reviews, fizber reviews, owners.com reviews, 4salebyowner.com reviews, trulia reviews, houzeo reviews, fsbo reviews, fsbo.com reviews, fizber.com reviews, owners reviews, forsalebyowner, forsalebyowner reviews, forsalebyowner.com reviews, for sale by owner property listings, for sale by owner websites like craigslist, for sale by owner free listing, homes for sale by owner websites, for sale by owner
Related: websites free, for sale by owner house websites, free listing homes for sale, free fsbo listings, best for sale by owner mls listing service, best mls listing site, best mls site, mls for sale by owner, best mls listing sites, mls for sale by owner reviews, do it yourself mls listing, for sale by owner mls listing service reviews, where to advertise house for sale by owner, free home listing, best place to list your home for sale by owner, sell your home yourself websites, for sale by owner home listings, listing a house for sale by owner, list my house for sale for free, best place to sell house online, where can i list my house for sale, sites to list house for sale by owner, sell your home yourself websites, best websites for fsbo, cash for homes near me, list your own home on mls, best real estate sites