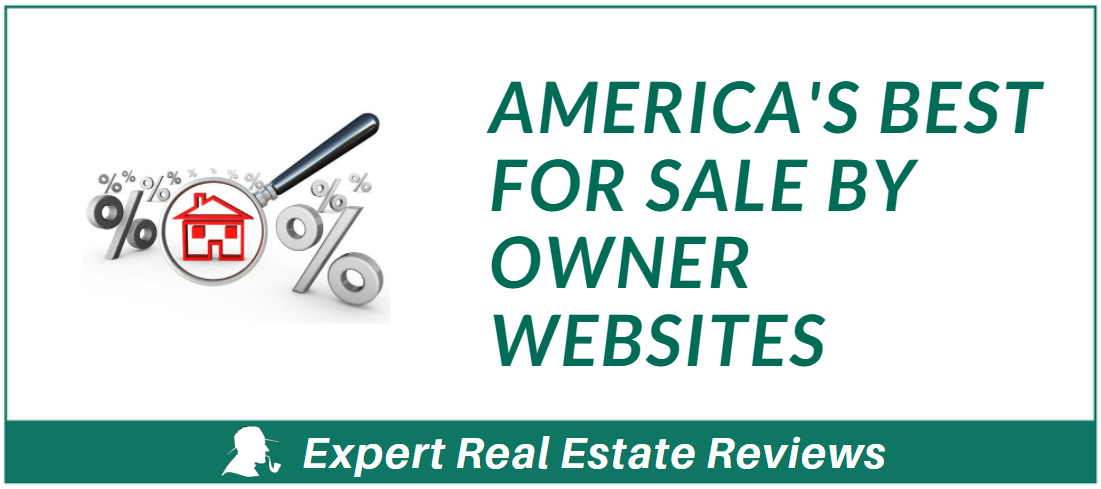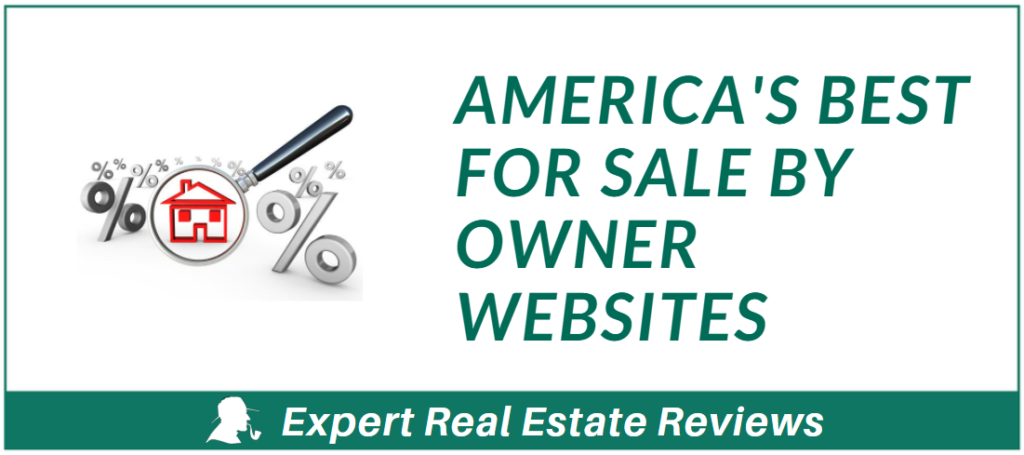 ✍️ Editor's Note: The PropTech Reviews team and our researchers spend thousands of hours each week researching real estate services. We assess disruptive companies on 3 specific categories: most savings, best technology, and 5-star customer service.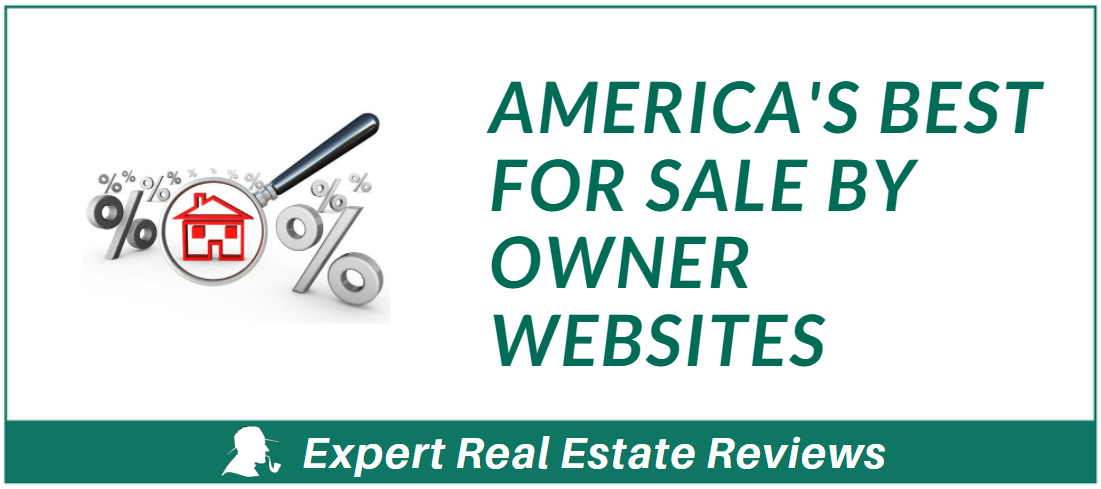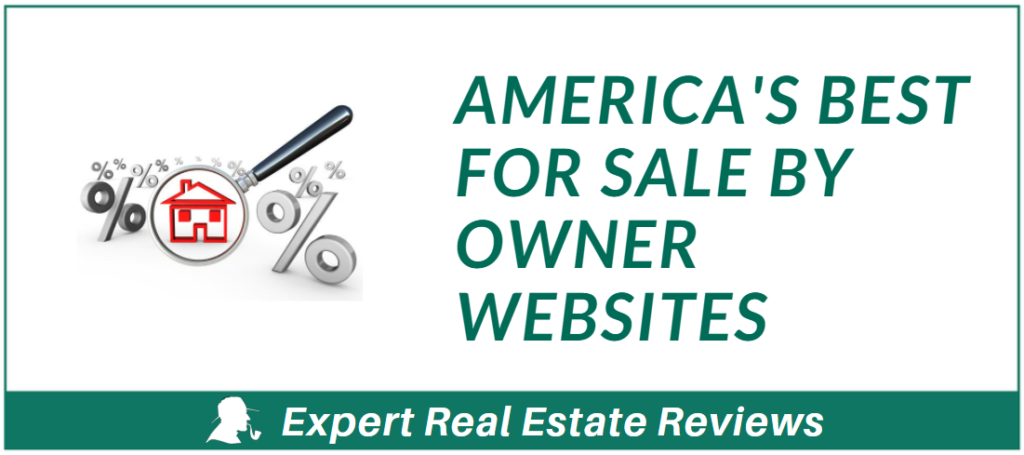 U.S. house prices surged almost 20% in 2021 with real estate agent commissions expected to hit $100 billion.
Home sellers are using technology to sell their homes themelves, and save on commissions. That trend has continued to grow.
Several For Sale By Owner (FSBO) websites have sprung up to help home sellers sell their homes DIY. In this article, we've compared both paid and free best FSBO sites. We have also looked at a few FSBO resources.
» In this guide, we'll cover:
Most Important Features Of FSBO Websites
Rankings: America's Best For Sale By Owner (FSBO) Websites
Insights: 16 Best For Sale By Owner (FSBO) Websites
1. Houzeo
✍️ Editor's Take: Houzeo packages are affordably priced starting at $299. Houzeo technology, including the mobile app, make it the most powerful For Sale By Owner website. The savings are real and the customer service too is very responsive.
2. FSBO.com
✍️ Editor's Take: FSBO.com is a decent platform to list on the MLS and websites like Zillow, Realtor.com, and more. FSBO.com's packages are reasonably priced. The technology is very weak, and the customer service is lacking.
3. beycome
✍️ Editor's Take: Beycome has decent technology and well priced packages. It has limited coverage and the customer service isn't as strong.
4. Fizber
✍️ Editor's Take: Fizber provides cheap plans for selling a house but they don't provide add-on features that most other competitors offer.
5. Zillow
✍️ Editor's Take: Zillow is one of the biggest real estate platforms but has lost significance when it comes to FSBO services. FSBO listings are hidden in the "Other Listings" tab, and you will get a lot of solicitation calls from agents trying to win your listing.
6. ForSaleByOwner.com
✍️ Editor's Take: For Sale By Owner is one of the good For Sale By Owner websites. It is specifically designed for FSBO but lacks in listing on MLS and add-on features. We don't recommend using it if you really want to save money.
7. Craiglist
✍️ Editor's Take: Craiglist has lost its identity when compared with earlier years. It provies minimal features but is also quite popular among scammers. We would recommend you remain vigilant if you decide to list on Craigslist.
8. LoopNet
✍️ Editor's Take: LoopNet is ideal for commercial properties. It has a good reach amongst the audience but is expensive.
9. LandFlip
✍️ Editor's Take: LandFlip is a niche website ideal for selling farms, plots, ranches, and more.
10. Facebook Marketplace
✍️ Editor's Take: Facebook Marketplace is a free platform where you can list many things. The webspace is not specific for real estate thus it may not be the best place to list the property. Search features for buyers is missing, as are key features important to home sellers.
11. HomeFinder
✍️ Editor's Take: HomeFinder, once used to be a big FSBO player. Now, it no more deals with FSBO listings making it incompetent to rank among FSBO websites.
12. ISoldMyHouse
✍️ Editor's Take: ISoldMyHouse is one of the good For Sale By Owner websites but is expensive as far as exclusive features and add-ons are concerned.
13. homecoin
✍️ Editor's Take: Homecoin is a decent DIY platform, but has a lot of hidden fees.
14. US Legal Forms
✍️ Editor's Take: US Legal Forms provides all the legal documents to aid a seller in the selling process. Though, it may not be the best choice if you are specifically looking for FSBO sale as the platform focuses on just legal forms.
15. Realty Times
✍️ Editor's Take: Realty Times is a great educational website for finding information on FSBO.
16. FSBO Documents
✍️ Editor's take: FSBO Documents is an informational platform and should be used if you are following the FSBO process.
Conclusion: Best FSBO Websites
In recent years, we have seen that the realtor commissions are declining which is good news for sellers who want to go with agents to list their homes. Still, Flat Fee MLS beats the realtor commissions anytime.
Also, there are a number of For Sale By Owner websites that have come up in recent years. While most of them claim to make the job easier for the seller, only a few actually do that. A seller should always do thorough research and evaluate all the factors before opting for a specific FSBO platform.
As part of the comparison that we have done in this blog post, Houzeo is by far the best and the most advanced platform. Most of the processes in Houzeo are automated which makes the job easier for the seller. Not only that, Houzeo comes with a lot of other features to enhance the overall selling experience.
Check out: The top For Sale By Owner websites (2022 Rankings)
Frequently Asked Questions (FAQs)