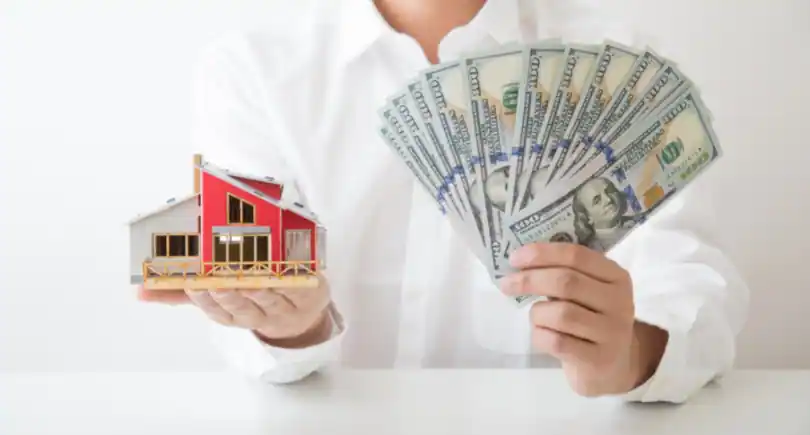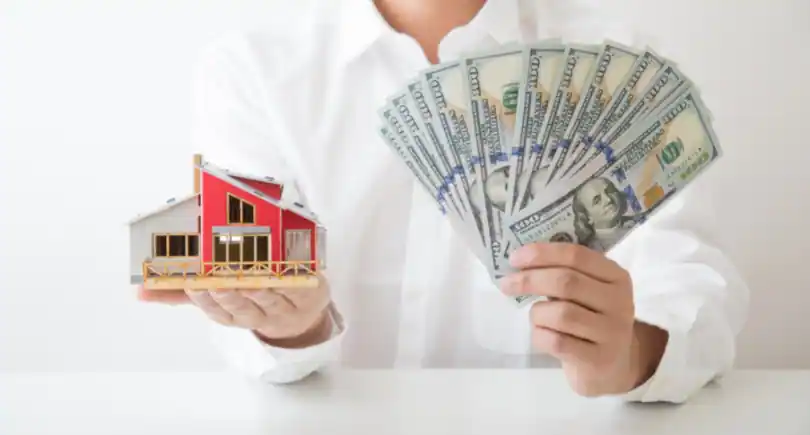 Buying a new house but unsure of how to protect your investment? Title insurance will help you. But how much does it cost? Keep reading to find out.
What is Title Insurance?
Title insurance safeguards the homeowner and the lender in cases of issues with the house's title, including:
Liens or lawsuits
Forgery
Encroachment
Undisclosed heirs
Errors in deeds
What are the Title Insurance Costs?
Title policies are about 0.5% to 1.0% of the home's purchase price. You will get either a cumulative quote or a breakdown of the policy, depending on which part of the country you live in.
A typical title insurance policy quote will include the following title fees:
Title Search Fee:
A title search verifies that the seller is the actual owner of the property the buyer intends to purchase. It also evaluates the house's title, checking to see that it has no debts, liens or lawsuits, undisclosed heirs, etc. This is necessary to protect the buyer from monetary or ownership disputes associated with the title.
The cost of a title search ranges from $100 to $250 for a single-family home.
Title Settlement Fee:
The title company that functions as a settlement agent is paid the title settlement fee. It includes the administrative closing costs and is separate from the property value.
The title settlement fee is paid by the new buyer or split between the seller and buyer.
Lender's Title Insurance:
A lender's title insurance safeguards the mortgage lender financing your transaction. It is equal to the loan amount given to the buyer.
When purchasing a house using a loan, you will need a lender's title policy.
Owner's Title Insurance:
An owner's title insurance policy protects the buyer's transaction from title-related issues. Buying a homeowner's title policy isn't mandatory, buy it is highly recommended.
It has a one-time fee, and it protects you as long as you or your heirs own the property.
Attorney Fee:
Certain states require a real estate attorney at closing. They review contracts and other paperwork, including the title. Real estate attorneys typically charge an hourly fee from $150 to $400.
Abstract and Recording Fee:
The abstract is a legal document for buyers that helps ensure a clear title. The seller typically pays the abstract fee, which can be $400.
Recording is the registration of the transfer of ownership of a house in the public record. It also lists liens or mortgages against the home.
The county charges the recording fee, $125 on average.
Average Cost of Title Insurance by State and City
| Region | States/Cities | Title Insurance Rates Near Me |
| --- | --- | --- |
| Northeast | States | Title Insurance Cost in Connecticut | Title Insurance Cost in Maine | Title Insurance Cost in Massachusetts | Title Insurance Cost in New Hampshire | Title Insurance Cost in New Jersey | Title Insurance Cost in New York | Title Insurance Cost in Pennsylvania | Title Insurance Cost in Rhode Island | Title Insurance Cost in Vermont |
| Northeast | Key Cities | Title Insurance Cost in Boston, MA | Title Insurance Cost in Philadelphia, PA | Title Insurance Cost in New York City, New York |
| Midwest | States | Title Insurance Cost in Illinois | Title Insurance Cost in Indiana | Title Insurance Cost in Iowa | Title Insurance Cost in Kansas | Title Insurance Cost in Michigan | Title Insurance Cost in Minnesota | Title Insurance Cost in Missouri | Title Insurance Cost in Nebraska | Title Insurance Cost in North Dakota | Title Insurance Cost in Ohio | Title Insurance Cost in South Dakota | Title Insurance Cost in Wisconsin |
| Midwest | Key Cities | Title Insurance Cost in Detroit, MI | Title Insurance Cost in Chicago, IL | Title Insurance Cost in Milwaukee, WI | Title Insurance Cost in Madison, WI | Title Insurance Cost in Cincinnati, OH | Title Insurance Cost in Minneapolis, MN |
| South | States | Title Insurance Cost in Alabama | Title Insurance Cost in Arkansas | Title Insurance Cost in Delaware | Title Insurance Cost in Florida | Title Insurance Cost in Georgia | Title Insurance Cost in Kentucky | Title Insurance Cost in Louisiana | Title Insurance Cost in Maryland | Title Insurance Cost in Mississippi | Title Insurance Cost in North Carolina | Title Insurance Cost in Oklahoma | Title Insurance Cost in South Carolina | Title Insurance Cost in Tennessee | Title Insurance Cost in Texas | Title Insurance Cost in Virginia | Title Insurance Cost in Washington D.C. | Title Insurance Cost in West Virginia |
| South | Key Cities | Title Insurance Cost in Austin, TX | Title Insurance Cost in Atlanta, GA | Title Insurance Cost in Miami, FL | Title Insurance Cost in Raleigh, NC | Title Insurance Cost in Naples, FL | Title Insurance Cost in New Orleans, LA | Title Insurance Cost in Nashville, TN | Title Insurance Cost in Houston, TX | Title Insurance Cost in Dallas, TX | Title Insurance Cost in Baltimore, MD | Title Insurance Cost in Charlotte, NC | Title Insurance Cost in Columbia, SC | Title Insurance Cost in Tampa, FL | Title Insurance Cost in Tulsa, OK |
| West | States | Title Insurance Cost in Alaska | Title Insurance Cost in Arizona | Title Insurance Cost in California | Title Insurance Cost in Colorado | Title Insurance Cost in Hawaii | Title Insurance Cost in Idaho | Title Insurance Cost in Montana | Title Insurance Cost in Nevada | Title Insurance Cost in New Mexico | Title Insurance Cost in Oregon | Title Insurance Cost in Utah | Title Insurance Cost in Washington | Title Insurance Cost in Wyoming |
| West | Key Cities | Title Insurance Cost in Los Angeles, CA | Title Insurance Cost in Fresno, CA | Title Insurance Cost in San Diego, CA | Title Insurance Cost in San Francisco, CA | Title Insurance Cost in Palm Springs, CA | Title Insurance Cost in Denver, CO | Title Insurance Cost in Bakersfield, CA | Title Insurance Cost in Salt Lake City, UT | Title Insurance Cost in Portland, OR | Title Insurance Cost in Colorado Springs, CO | Title Insurance Cost in Phoenix, AZ | Title Insurance Cost in Albuquerque, NM |
Related Keywords: how much is owner's title insurance, how much is lender's title insurance, how much is title insurance, how much is a title insurance policy, how much is home title insurance, how much is home title lock insurance, housezo, houszeo, houzzeo, hozeo, title insurance calculator, who pays for title insurance, property insurance calculator, lawyers title fees, owner's title insurance cost, cost of title insurance, lender title insurance cost, lenders title insurance fee, title search cost, title fees, title insurance cost calculator, title insurance protects against, title settlement fee, how much is title insurance
Related articles