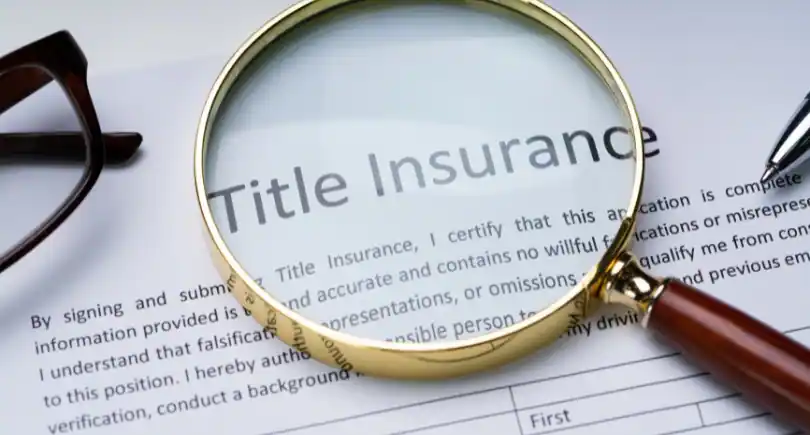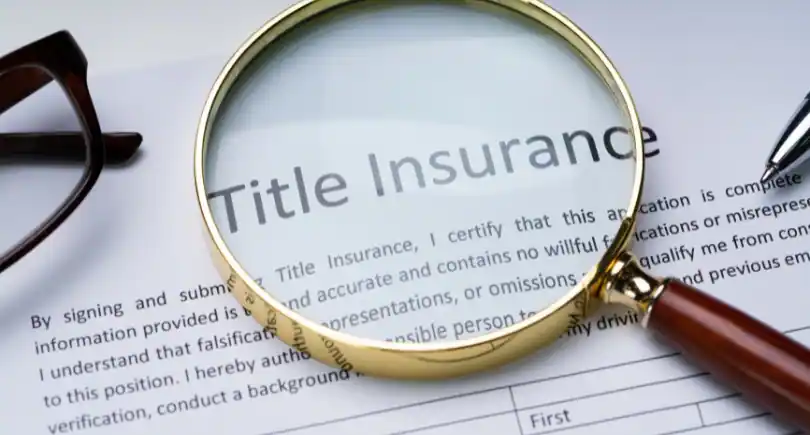 A title insurance policy is a backup plan that can protect you should there be any problems related to the ownership of your new house. But do you know what it covers? Keep reading this blog to find out!
What is Title Insurance?
Title insurance protects the interests of both the new owner and the lender in cases of certain title defects like:
Liens or lawsuits
Forgery
Encroachment
Undisclosed heirs
Errors in deeds
Types of Title Insurance
There are two types of title insurance policies:
Owner's title insurance
Lender's title insurance
Owner's title insurance provides the new owner with legal and/or financial support in case of title disputes in the future.
Lender's title insurance safeguards the mortgage lender financing your transaction from problems like someone claiming a right to your house.
How Much is Title Insurance?
Typically title insurance costs around 0.5% to 1.0% of the house's purchase price. This, however, may differ based on individual state regulations.
To know how much title is insurance in your state and city, refer to the table below:
| Region | States/Cities | Title Insurance Rates Near Me |
| --- | --- | --- |
| Northeast | States | Title Insurance Cost in Connecticut | Title Insurance Cost in Maine | Title Insurance Cost in Massachusetts | Title Insurance Cost in New Hampshire | Title Insurance Cost in New Jersey | Title Insurance Cost in New York | Title Insurance Cost in Pennsylvania | Title Insurance Cost in Rhode Island | Title Insurance Cost in Vermont |
| Northeast | Key Cities | Title Insurance Cost in Boston, MA | Title Insurance Cost in Philadelphia, PA | Title Insurance Cost in New York City, New York |
| Midwest | States | Title Insurance Cost in Illinois | Title Insurance Cost in Indiana | Title Insurance Cost in Iowa | Title Insurance Cost in Kansas | Title Insurance Cost in Michigan | Title Insurance Cost in Minnesota | Title Insurance Cost in Missouri | Title Insurance Cost in Nebraska | Title Insurance Cost in North Dakota | Title Insurance Cost in Ohio | Title Insurance Cost in South Dakota | Title Insurance Cost in Wisconsin |
| Midwest | Key Cities | Title Insurance Cost in Detroit, MI | Title Insurance Cost in Chicago, IL | Title Insurance Cost in Milwaukee, WI | Title Insurance Cost in Madison, WI | Title Insurance Cost in Cincinnati, OH | Title Insurance Cost in Minneapolis, MN |
| South | States | Title Insurance Cost in Alabama | Title Insurance Cost in Arkansas | Title Insurance Cost in Delaware | Title Insurance Cost in Florida | Title Insurance Cost in Georgia | Title Insurance Cost in Kentucky | Title Insurance Cost in Louisiana | Title Insurance Cost in Maryland | Title Insurance Cost in Mississippi | Title Insurance Cost in North Carolina | Title Insurance Cost in Oklahoma | Title Insurance Cost in South Carolina | Title Insurance Cost in Tennessee | Title Insurance Cost in Texas | Title Insurance Cost in Virginia | Title Insurance Cost in Washington D.C. | Title Insurance Cost in West Virginia |
| South | Key Cities | Title Insurance Cost in Austin, TX | Title Insurance Cost in Atlanta, GA | Title Insurance Cost in Miami, FL | Title Insurance Cost in Raleigh, NC | Title Insurance Cost in Naples, FL | Title Insurance Cost in New Orleans, LA | Title Insurance Cost in Nashville, TN | Title Insurance Cost in Houston, TX | Title Insurance Cost in Dallas, TX | Title Insurance Cost in Baltimore, MD | Title Insurance Cost in Charlotte, NC | Title Insurance Cost in Columbia, SC | Title Insurance Cost in Tampa, FL | Title Insurance Cost in Tulsa, OK |
| West | States | Title Insurance Cost in Alaska | Title Insurance Cost in Arizona | Title Insurance Cost in California | Title Insurance Cost in Colorado | Title Insurance Cost in Hawaii | Title Insurance Cost in Idaho | Title Insurance Cost in Montana | Title Insurance Cost in Nevada | Title Insurance Cost in New Mexico | Title Insurance Cost in Oregon | Title Insurance Cost in Utah | Title Insurance Cost in Washington | Title Insurance Cost in Wyoming |
| West | Key Cities | Title Insurance Cost in Los Angeles, CA | Title Insurance Cost in Fresno, CA | Title Insurance Cost in San Diego, CA | Title Insurance Cost in San Francisco, CA | Title Insurance Cost in Palm Springs, CA | Title Insurance Cost in Denver, CO | Title Insurance Cost in Bakersfield, CA | Title Insurance Cost in Salt Lake City, UT | Title Insurance Cost in Portland, OR | Title Insurance Cost in Colorado Springs, CO | Title Insurance Cost in Phoenix, AZ | Title Insurance Cost in Albuquerque, NM |
Related Keywords: owner's title insurance cost, lender title insurance cost, title insurance cost, lenders title insurance fee, lenders title insurance, mortgage title insurance, title insurance quote, where to buy title insurance, do i need title insurance, homeowners title insurance, owner title insurance, title insurance, title insurance meaning, what does title insurance cover, best fsbo site, best for sale by owner websites, cash for homes near me, how to make it to the mls